Carry-on luggage has been my go to method for business, leisure, and bleisure travel for 20+ years. My system is pictured above. This Amazon Prime Packing System prevents many travel nightmares, which are more the norm these days, versus the exception. Recommended travel products at TravelToolsTips.com include, for example, bags, chargers, and adapters, and include Fido's travel supplies too. My Europe Packing List is a great short list guide, Florence, by the way, makes a great European stop, and is good for day trips too.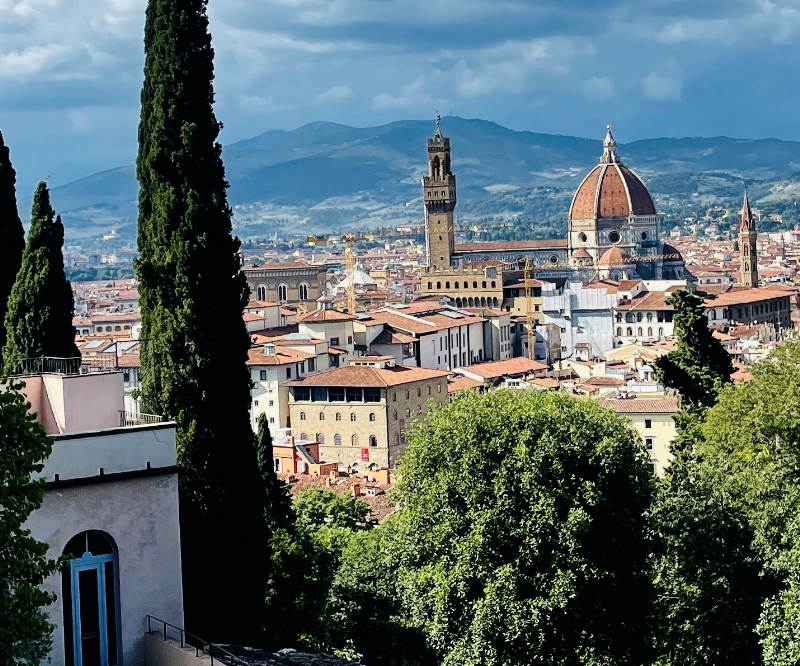 The Bad News
Carry-on suitcases can be heavy. It is a challenge to lift and place mine in the overhead space on an airplane. Sometimes, I get help from my husband, flight attendant, or another passenger. There is more bad news. Your luggage might not be cut out for carry-on travel. Prepare for some purchases. This is our luggage on the connecting flight to Italy. It was a snug fit on a small plane with mostly backpacks overhead. Snug works.

The Good News
My Amazon Prime Packing System follows the KISS principle (keep it super simple). Value is central. Spend when it matters, but save where you can.
Luggage Specifics
Most USA airlines allow passengers to bring one 21" carry-on suitcase inside the airplane's cabin, plus one personal item that fits under the seat. Ladies' handbags go inside the personal item. Otherwise, it counts as the personal item. For international travel, maximum dimensions differ. Lufthansa, for example, has smaller carry-on requirements than I can manage. For that reason, I will skip Lufthansa outbound to Europe. I'm not willing to check a bag and assume the risk my bag may not make it. I had to purchase a smaller carry-on suitcase for travel to Peru. Check dimensions with your airline. Here's my favorite Peru moment. Next, let's talk about bags.

Carry-on Suitcase
My recommended 21" Hard Shell Carry-On Spinner suitcase from Amazon Prime is available in a budget and premium price model, and satisfy these requirements.
– A Hard Shell guarantees the bag will comply with airline requirements and fit in the overhead space. A soft shell bulges and expands, and may not fit in the overhead space.
– A Spinner rolls on four wheels (not two) with 360 degree mobility. The bag will be heavy, so leaning a bag on two wheels is tough. Rolling the bag on four wheels is a breeze.
– Dual Outside Zippers are needed for zipping an overstuffed bag. Here's the intel. Zip the bag using the expanded zipper. Zip the second zipper while compressing the bag. I use my knees. (An expanded bag is usually checked.)
– Double Wheels guarantee greater mobility and lifespan. Travel is often like "off-road" driving so get good tires. Cobblestones will be a breeze.

My premium price carry-on suitcase is included in the Europe Packing List. A budget model is there too. Both brands I have carried since college. Suitcases that vary in size and price, to include larger checked bag sizes, are at TravelToolsTips.com.
The Personal Item
My recommended Personal Item has no structure, which is good for storage and flexibility. The ability to scoot the bag under the seat in front of you makes this bag a diamond. There is no rigid structure that can interfere with under seat storage. Strap it on your suitcase handle when walking. Lower the handle first. This Personal Item is on the Europe Packing List. Other recommended goods are at TravelToolsTips.com.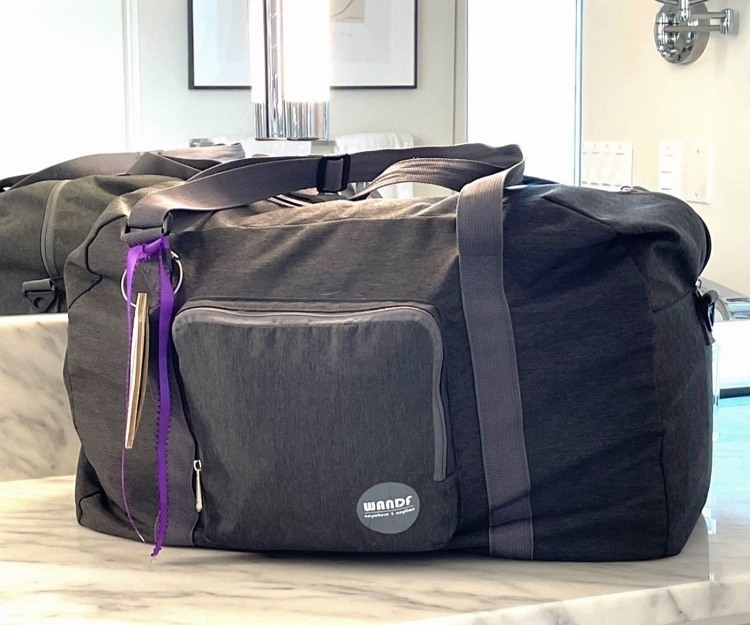 Compression Packing Cubes
Dual zipper compression packing cubes make carry-on travel possible. The four piece set I recommend comes with an XL bag that occupies one side of a carry-on suitcase, and is best for checked luggage. Therefore, I use only the other three. Two sets, with up to 6 bags total, may be needed. Roll clothing and place in the bag. Repeat until the bag has no more room, then zip the second zipper. At my destination, I leave bags in the suitcase, and unzip both zippers. This speeds packing at the end. This cube has 6 dresses, and is about the size of my laptop, but thicker. By the way, the boys in my family use this system too. These Packing Cubes are on the Europe Packing List. Other recommended goods are at TravelToolsTips.com.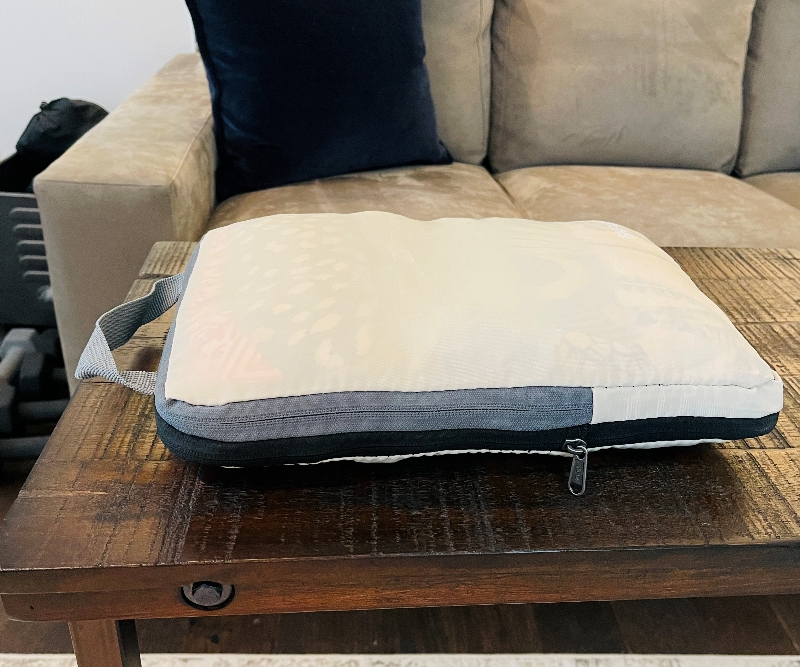 Toiletry Bag
Lots of my female counterparts skip carry-on luggage because they fear they cannot take their favored toiletries. That is false. My recommended 3-1-1 bags and containers provide the perfect solution. Notice this 3-1-1 bag holds two rows of bottles. The stacked jars hold creams, masks, etc. for two weeks or more. I've tried other 3-1-1 bags that failed. This one is a winner. Get spares. Here's the bad news. Travelers arriving in London, and going through Customs, are required to place their liquid toiletries in a quart size bag. If you have to discard toiletries don't despair. Throw out the cheap ones. If you are connecting, replacement toiletries are just past security. I replaced my 4 discarded ones for just 3 pounds at Boots drug store seconds later.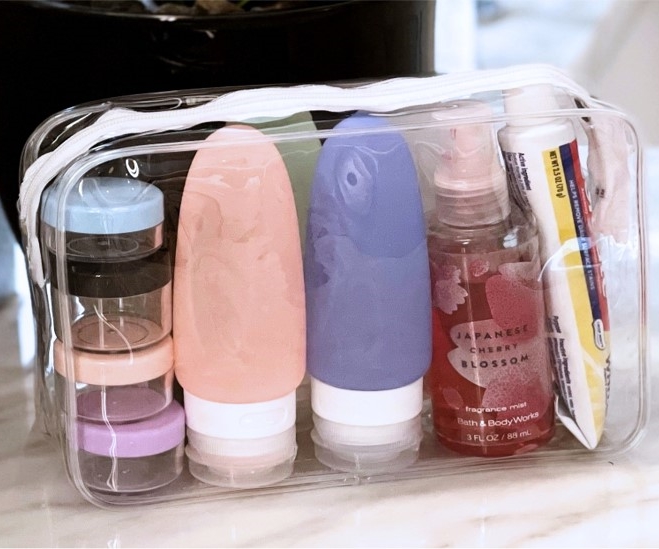 When I'm on the road, I don't unpack my toiletry bag and instead stand up my three bags for daily use. My three bags include dry items, liquid items, and cosmetics. The boys do this too minus the cosmetic bag.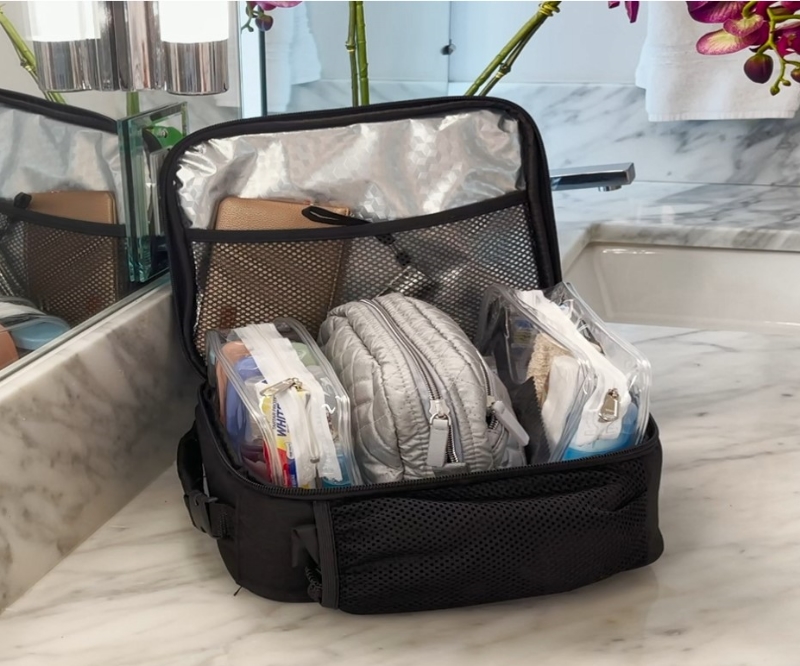 This Toiletry, Cosmetic, and 3-1-1 Bag are on the Europe Packing List. Other recommended travel goods are at TravelToolsTips.com.
Ladies, here's more intel. Counter space was limited in my Europe lodging. I placed a hand towel in the sink, and used that space for applying make-up. When plagued with a pedestal sink, make a toiletry table by draping a towel over a luggage rack.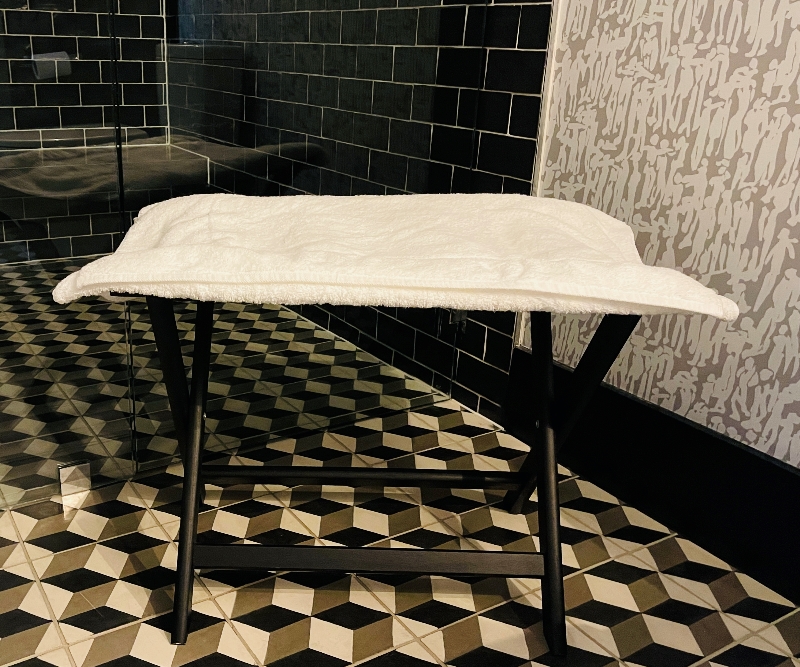 My toiletries and personal item stay packed at all times. I throw in my makeup bag the morning I leave for a trip. A bright ribbon stays on my personal item and is removed once the make-up goes in. If you pack medications, consider doing the same. This is a simple reminder system for anything that could be left behind on a travel day. I keep spare ribbons in my luggage. When securing passports in the hotel safe, consider the ribbon method to make sure passports are not left behind.

Other Considerations
Let's move from bags now to other packing considerations.
Medications
Some prescriptions and over the counter medications are not allowed in some countries, to include Greece, Japan, and others. Rules for medications are serious. For some countries, pills should be in their original containers, and prescribed meds should be accompanied by the paper script. I go to Travel.State.Gov for this information early on in my planning, as well as for entry, immunization, passport and visa requirements. This medication data is hard to find. For that reason, not less than one month prior to travel, contact the foreign embassy of the countries you're VISITING and CONNECTING through for a list of OTC and prescribed meds banned and/or that require additional documentation for entry & use. Follow the rules with laser precision.

Connectivity
When traveling, connectivity is paramount. For that reason, I travel with an extension cord. Charging at my bedside matters. An extension cord comes in handy when plugs are in a wonky location. I use this one with multiple inputs. If an adapter is needed for international travel, then I use one adapter for the extension cord, and plug devices as normal into the extension. Voltage differs across countries. Be sure that voltage requirements for your products are satisfied, before you plug in. Store the extension in your carry-on when you return home.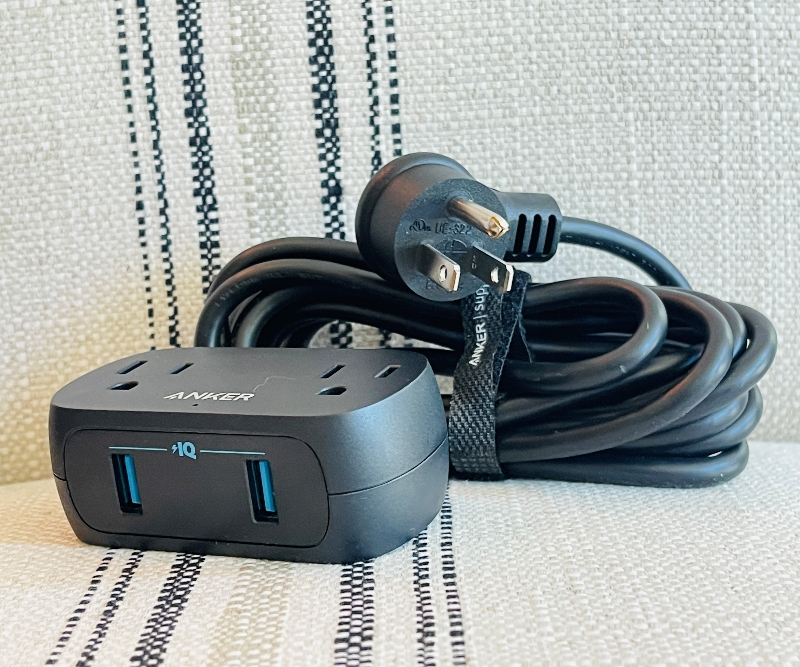 Earbuds are great for travel because spaces are loud. Apple is my brand of choice. They are a splurge but worth it. Mine are not noise cancelling, but that option is available. Below, left to right, are my recommended laptop power bank, iPhone power bank, earbuds, and iPhone case. Most devices come in multiple colors. Both power banks use one cable for charging and connecting to your device, however, they are not the same cable for both products. The iPhone power bank requires a lightening cable. The laptop power bank requires a USB-C cable, which must be the Anker brand (not a substitute). Heads up, the laptop power bank is heavy, and it's allowed on airplanes.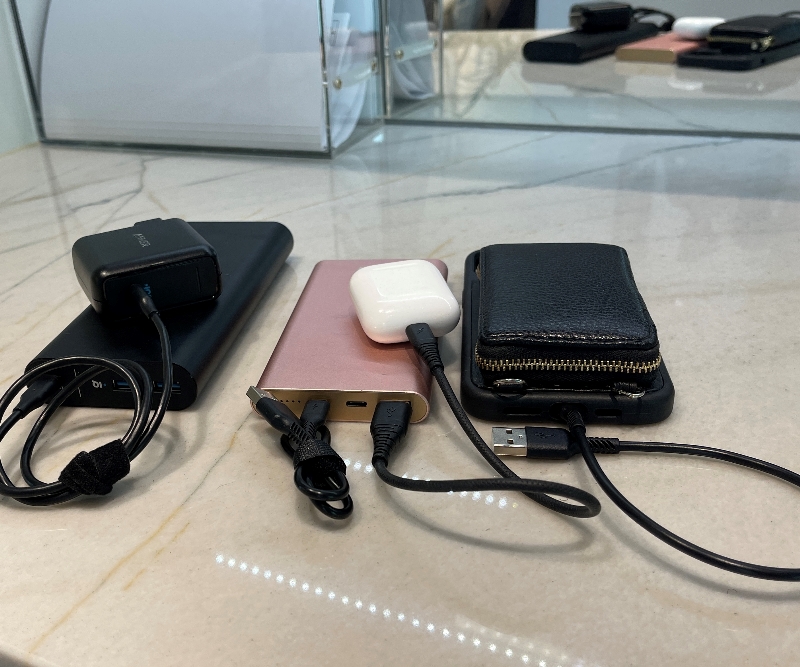 My iPhone case serves multiple duties. It stays on a strap and I keep it on my body at all times. This is handy for pictures, passwords, and telephone calls. I keep my laptop and iPhone power bank connection cords in my iPhone case too. These are not the ones used for charging. They are my second set that stay in my iPhone case except when in use. I also keep credit cards and business cards in my iPhone case.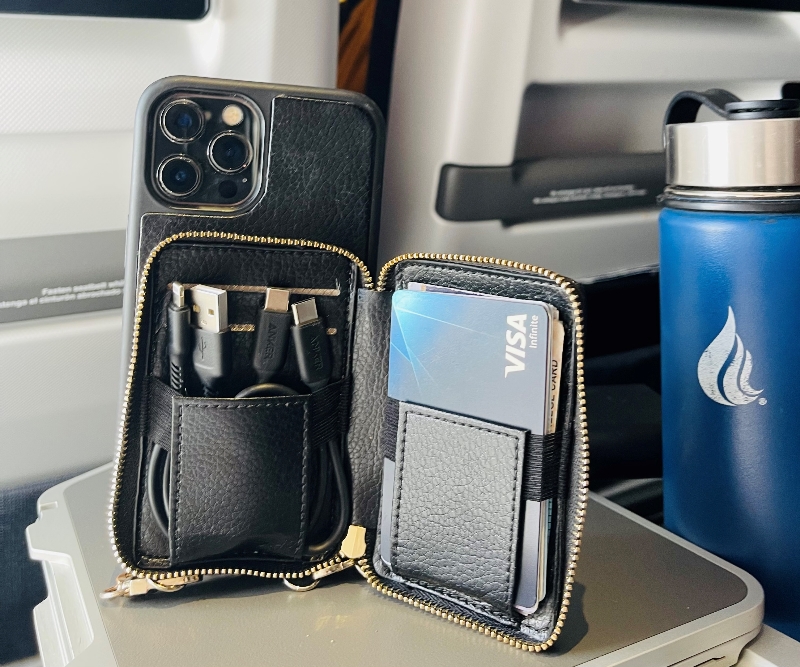 The iPhone case has another nice feature. It creates a platform for standing. This is my entertainment set up for the flight from Bologna, Italy to London. Notice my coffee container. The lid stays on and spills are not a thing. Get two of these in different colors. Reserve one for water and one for coffee. One container for both doesn't go well. The container comes in lots of sizes and colors.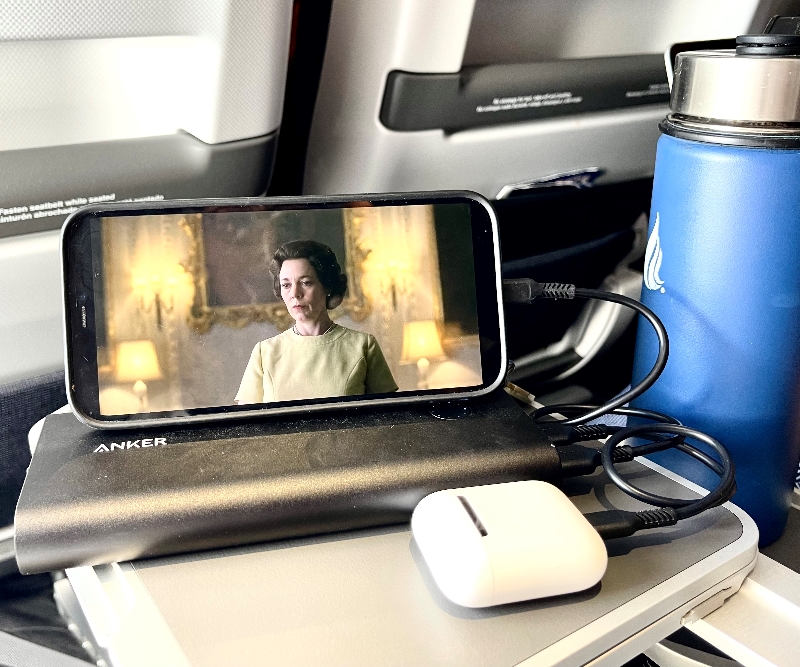 All of these items are on the Europe Packing List. Iphone cases are organized by model. If you like my iPhone case, then find your model in iPhone Accessories. There are others styles you may like too. Other recommended goods are at TravelToolsTips.com.
Additional Travel Gear
Here's a few other items to drop in your bag.
Apple Air Tag
An Apple Air Tag should be placed inside your Carry-on Suitcase and Personal Item, just in case you are separated from them, and they become lost. Air tags work for iPhone users only. I use a small square piece of duct tape to secure the tag in my bags. Air tags should be hidden in your automobiles back home, and on Fido and Fluffy too. They work for the kids or an elderly grandparent. I'm a big fan of air tags.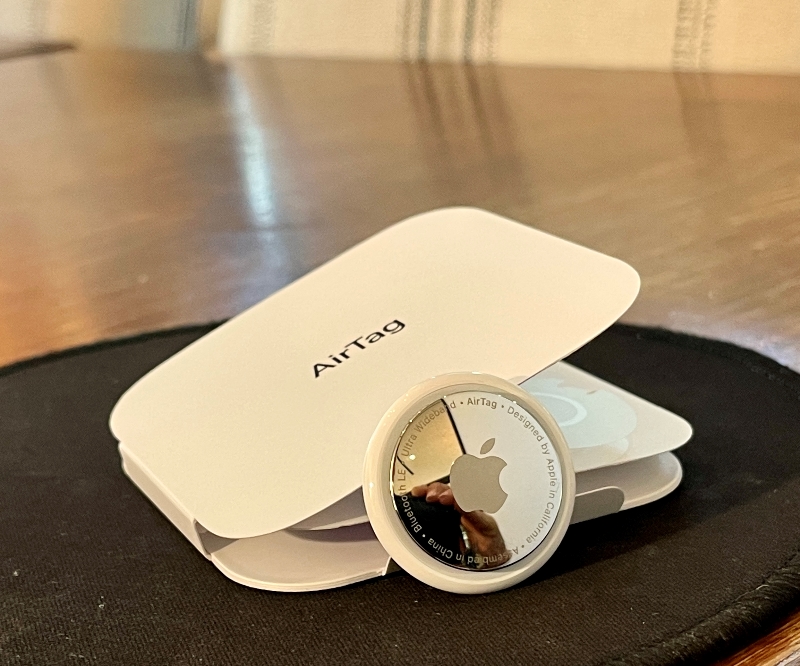 Lightweight Blanket
A lightweight polyester blanket is a staple for active journeys like Italy and Croatia. I throw it down in a park, or anywhere, to rest and reset. It's actually a tablecloth and takes up very little space in the backpack. That's what I'm doing here before our Dubrovnik Walls Tour.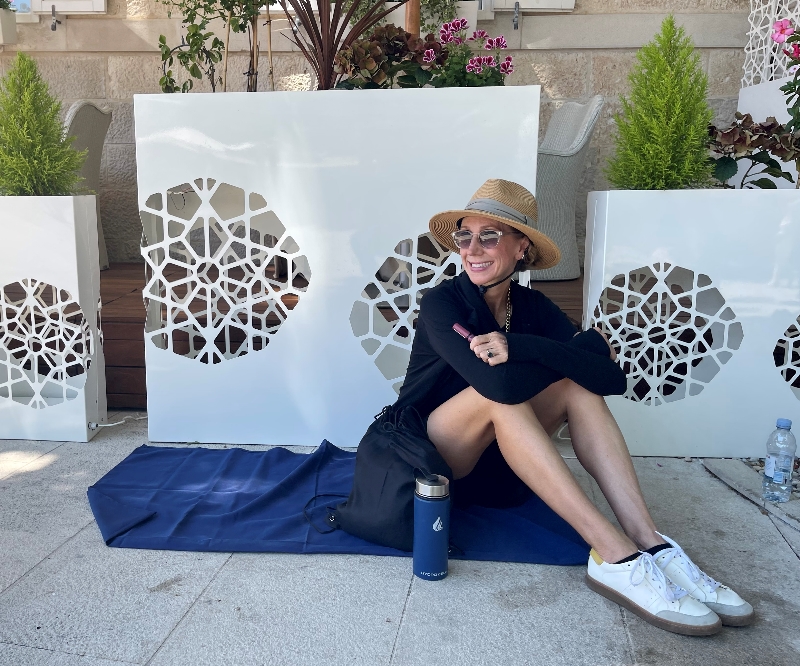 COVID-19 Rapid Tests
I will travel with COVID-19 Rapid Tests for the foreseeable future for my personal use. Private insurers are required to cover the cost of at-home COVID-19 tests effective January 15, 2022, however, many insurers covered at home tests prior to this date. I just submitted an insurance claim for reimbursement for 8 COVID-19 tests. These tests below are for my personal use, and not to meet cruise ship, foreign entry or other requirements.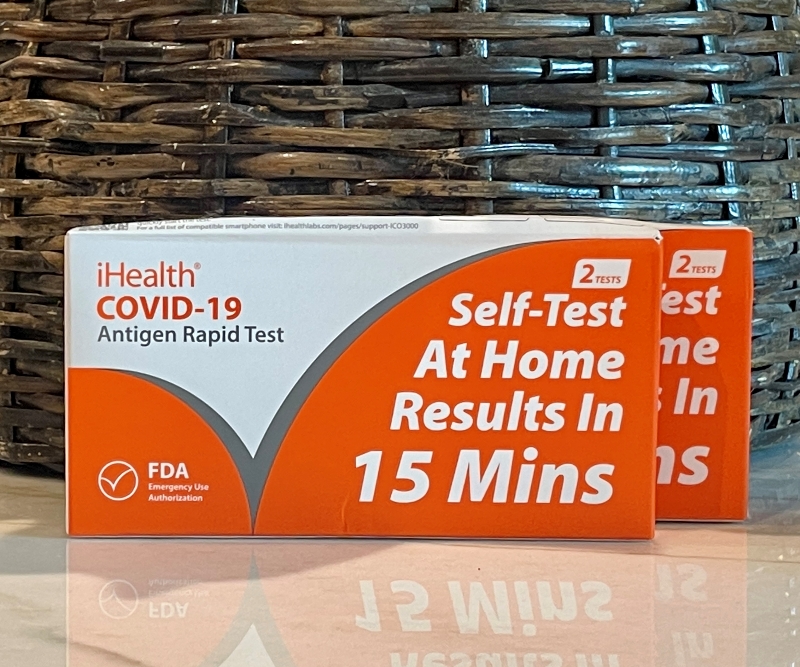 These items are on the Europe Packing List too! See Hardware & Security for a bunch of recommended Air Tag products, along with other recommended goods at TravelToolsTips.com.
Additional Tips
Here's a few more tips with guaranteed return. Add to your travel punch list.
Passport Verification
Promptly identify where to go for passport verification when bags are not checked. The line to check bags at the Bologna Airport exceeded 3 hours. When traveling internationally you must present your passport to the carrier who is flying the plane for verification, and they print your boarding pass. This cannot be not done in advance. Keep in mind carriers for booking a flight and the carrier operating the plane can differ. There was a separate line at the Bologna ticket counter to issue boarding passes for passengers with no checked bags. That was my group. I was second in line. These folks had checked bags. Most missed their flight.

Bullseye Packing Video
My 30 minute Bullseye Packing Video is available on demand on YouTube. Carry-on packing that includes a tuxedo, business suit, and ski gear is included. Other tips from the video include these:
– Reload your toiletry bag when you return home and hold on storage until refills are complete.
– Keep repeat items in your suitcase, e.g. baseball cap, power cables, etc.
– Don't share your luggage or any associated supplies, and store together with your name.
– Assign a space, drawer, or bucket for travel supplies, e.g. leftover currency, adapters.
– If there are things you consistently laundry last minute before travel then buy more of those things.
– Pack not less than 48-72 hrs. before travel and leave town packed, prepared, and relaxed.
– On return, purchase both depleted items and/or items that make travel next time easier,
– Don't be this traveler!

Post Europe Purchase
I purchased this security friendly laptop bag to ease security screening when abroad. This bag is designed for easy in and easy out when laptops require a separate security screening. Pockets are big for power supplies, and it comes in a bunch of colors. This Laptop Bag was added to the Europe Packing List.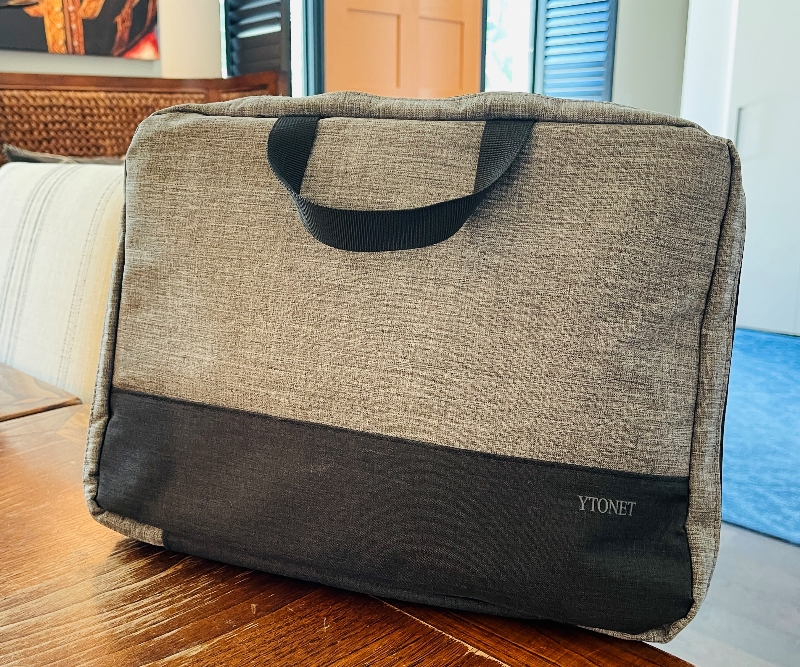 Global Entry
I have Global Entry privileges. Therefore, in the USA my laptop isn't removed for security screening and stays in my personal item. My toiletries stay in my personal item, and shoes stay on too. As for Global Entry, every traveler should get it, and reduce or eliminate standing in long lines at USA airports. The cost is $100 every 5 years.

Wrap-Up
Travel for business, leisure, and bleisure is a big investment. There is often a lot on the line, and it can be heaven or it can be hell. Perfecting your carry-on packing system is one of the smartest travel investments you can make. I hope my advice gets your job started, or better yet, gets the job completed, and prevents travel nightmares ahead.

Subscribe
If you like this, hit Subscribe for updates and other travel inspiration. Emails are infrequent, and will not wear out their inbox welcome. Follow TravelToolsTips on social media. Visit the Blog for great destinations. Last, check out the TravelToolsTips.com website to learn about other services.