A visit to Oregon's Willamette Valley wine region secured the first stop on a four-state journey, targeting new USA treasures while international travel was on hold. The Willamette Valley did not disappoint. It's a superstar and should score high on your travel bucket list. Although we had to scoot after 3 nights to hit Bozeman, Montana, consider staying a minimum of 4 nights, and include a day to explore Portland.
Editor's note: This article has been updated with current information (April 23, 2021).
Good to Know
April to October are ideal months to visit the Willamette Valley, with sunny days and moderate temperatures. The website weather-and-climate.com is a great planning tool. Conde Nast published the Best Wine Regions to Visit, and the Willamette Valley was the only USA region listed. It's pronounced Will-Am-It (and rhymes with dammit). Oregon has the second highest number of wineries in the USA with 700 wineries, 1000 vineyards, and 72 different types of grapes. The pinot noir grape is the crown jewel, making up over half of all grapes grown in the region. Oregon is the leading producer for pinot noir wines worldwide. The Willamette Valley Wineries Association is another great resource.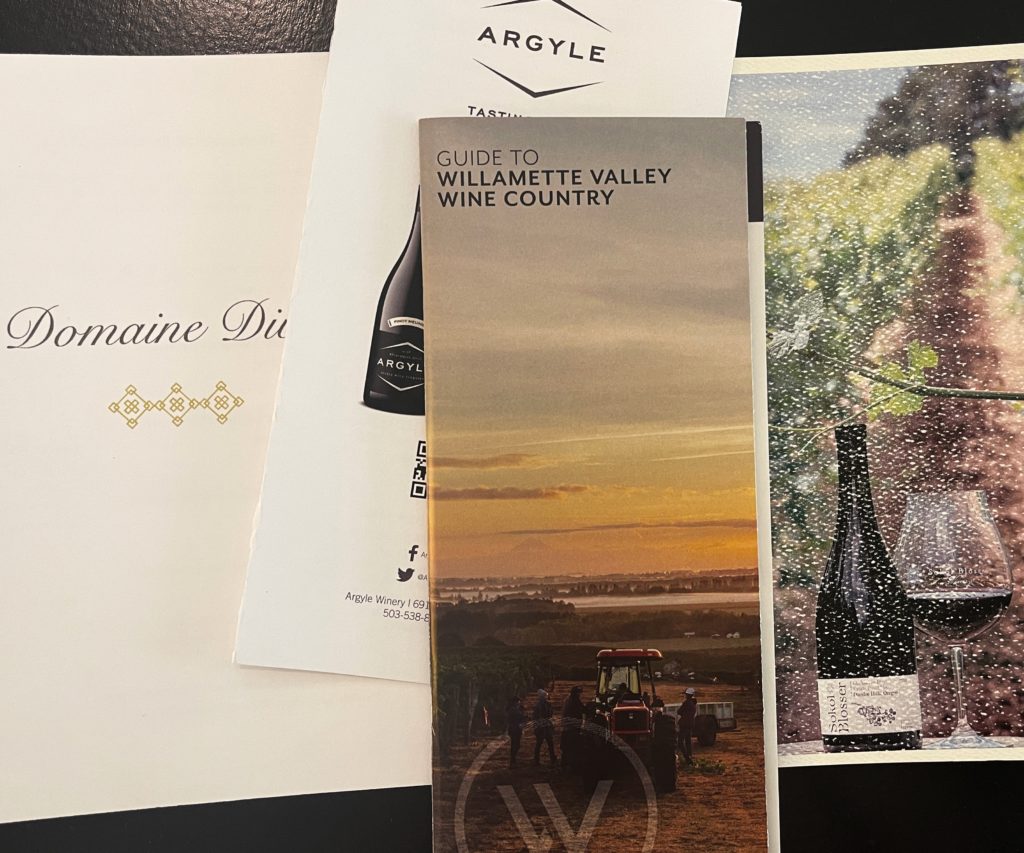 Airline Travel & Car Rental
Airline Travel
The Willamette Valley is 60 miles from the Portland International Airport (PDX), which offers nonstop flights from 74 USA & international cites, according to FlightsFrom.com. This website is covered in Strategy Workshops for the Expert Traveler. Check out the website, and register for the workshops. Alaska Air has a hub in Portland. Travel and Leisure Magazine placed Alaska Air in their Top 5 U.S. Airlines List. Airlines can be a deal-maker or a deal-breaker. Go for the maker, especially now, during turbulent travel days ahead.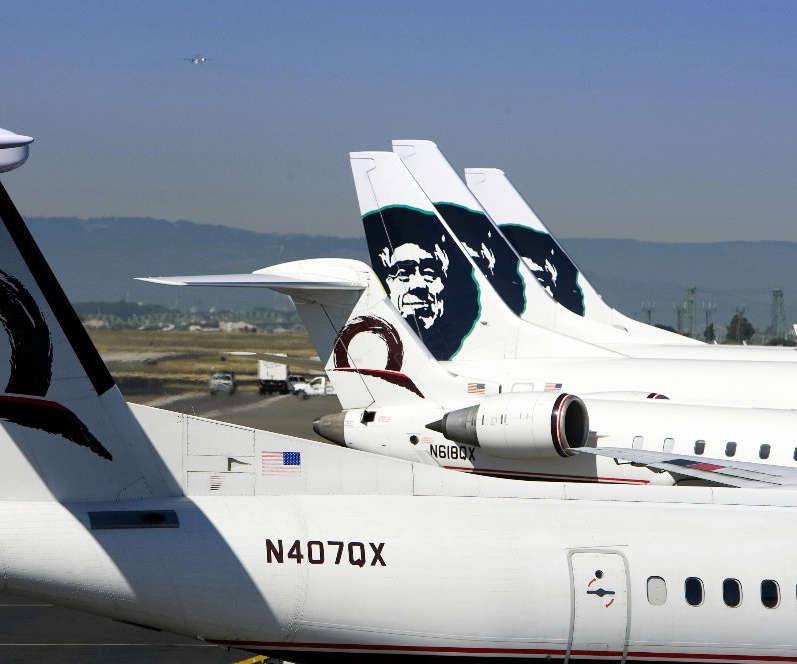 Alaska Airlines joined OneWorld Alliance on March 31, 2021. When flying Alaska Air, travelers can choose to earn points with any OneWorld partner, to include Alaska Air or American Airlines. Alliance relationships offer the ability to use points earned with one airline for award flights on another, in the same alliance. This benefit is unknown to many travelers. Points & alliance benefits are covered in Strategy Workshops for the Expert Traveler.
Car Rental
You need a car to explore the region. Rental car inventory across the USA is a disaster, with sky high rates and/or no availability. Secure your car ASAP.
Festivals & Events
The International Pinot Noir Celebration has taken place in Oregon since 1987. Visit McMinnville is a go-to site for monthly happenings.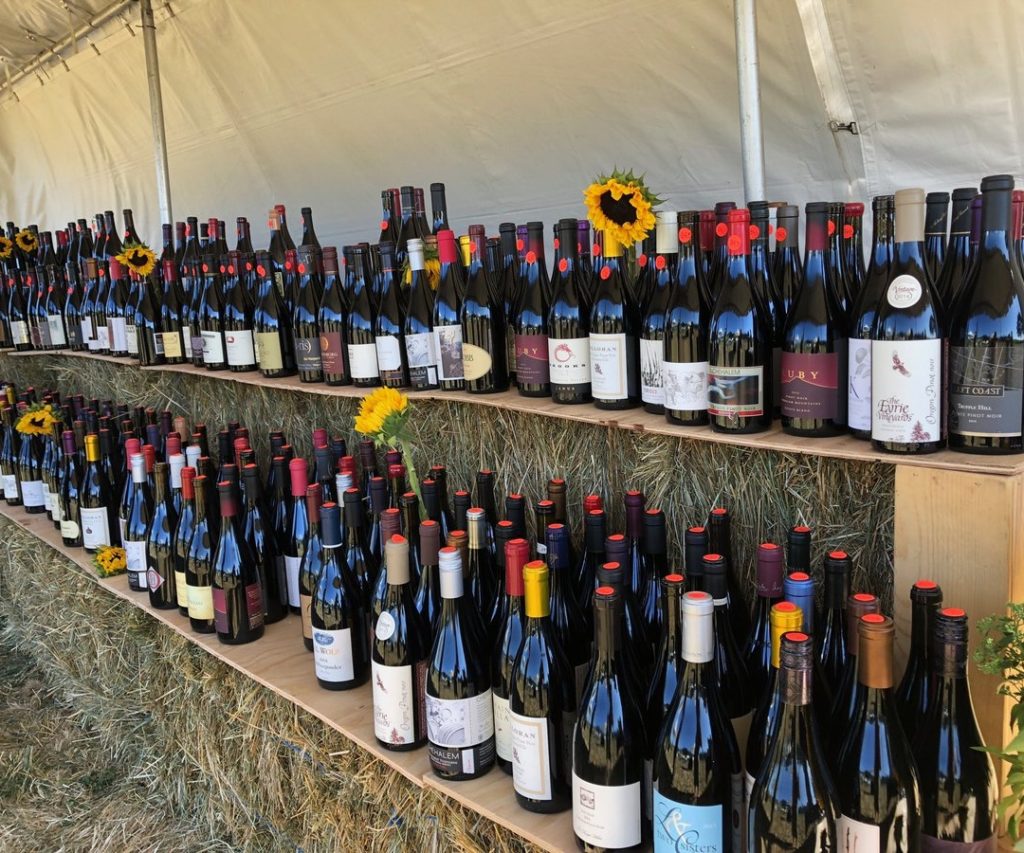 Willamette Valley Wineries
The concierge at the Atticus Hotel in McMinnville recommended Oregon Posh for Willamette Valley Wine Tours. The owner, Amanda Kelley, planned and executed a full day in the vineyards. Not a detail was missed. Oregon Posh gets an 11 on a 10-point scale. The first visit was the Tasting House for Argyle Winery (pictured here), next was Sokol Blosser, then to Domaine Divio, and last was Penner Ash Wine Cellars. Other than Argyle, all visits were to the wineries, where grapes are grown.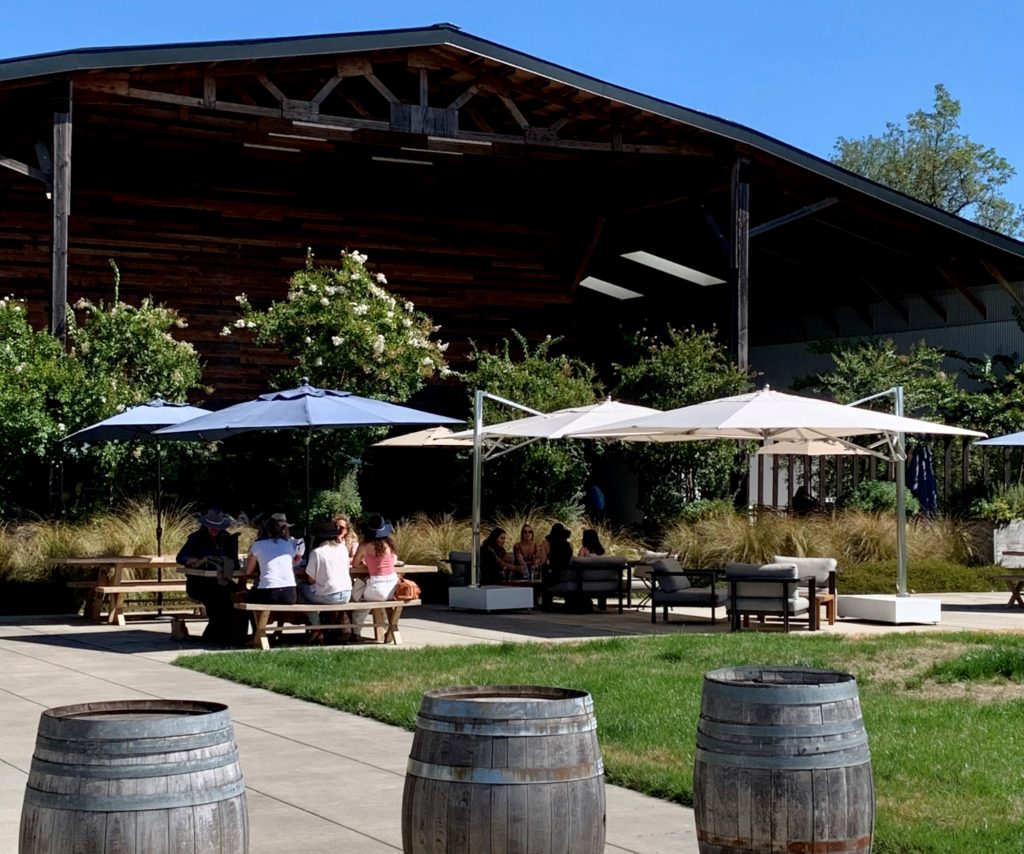 Lunch, and adirondack break time, happened at Domaine Davio. Scenery was breath-taking at all the wineries. Service and hospitality were the finest. Many believe, "if you were a grape you would live in Oregon".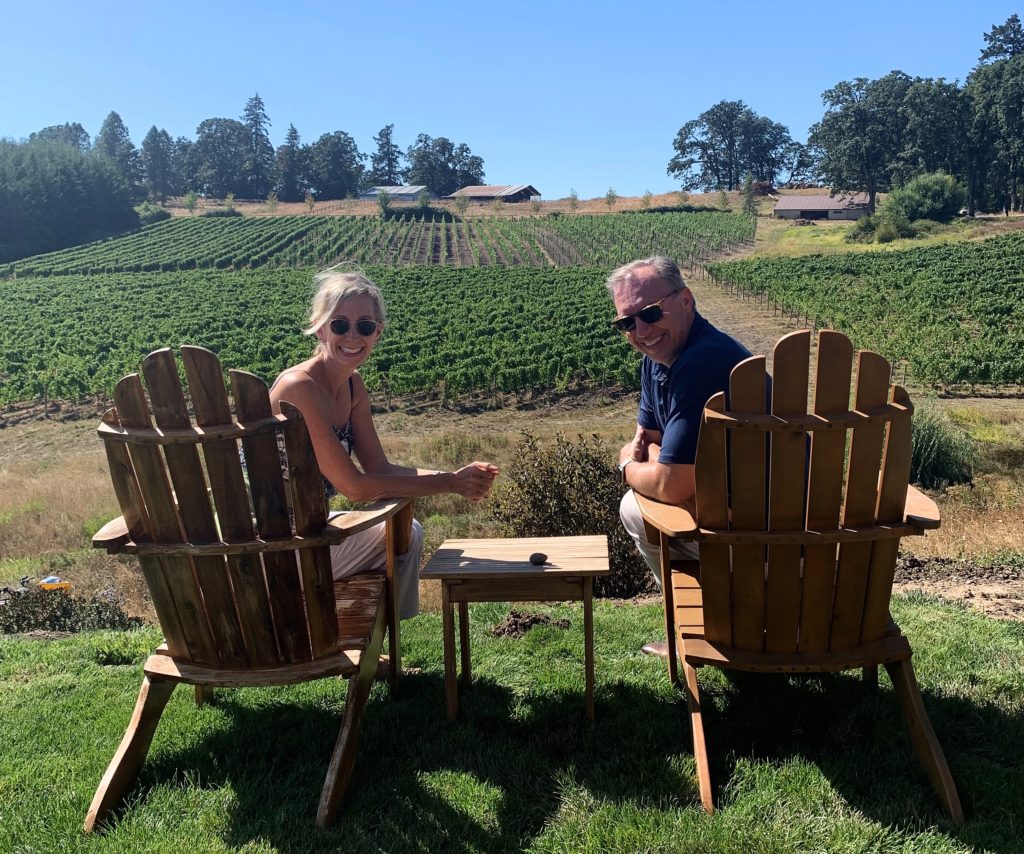 Little Known Fact
There is a wine glass that holds an entire bottle of wine. The Riedel Vinum XL Pinot Noir Glass was designed by a winemaker in the Willamette Valley. The design enhances flavor and aroma. Wine was served in this novelty glass at Domaine Divio (pictured here).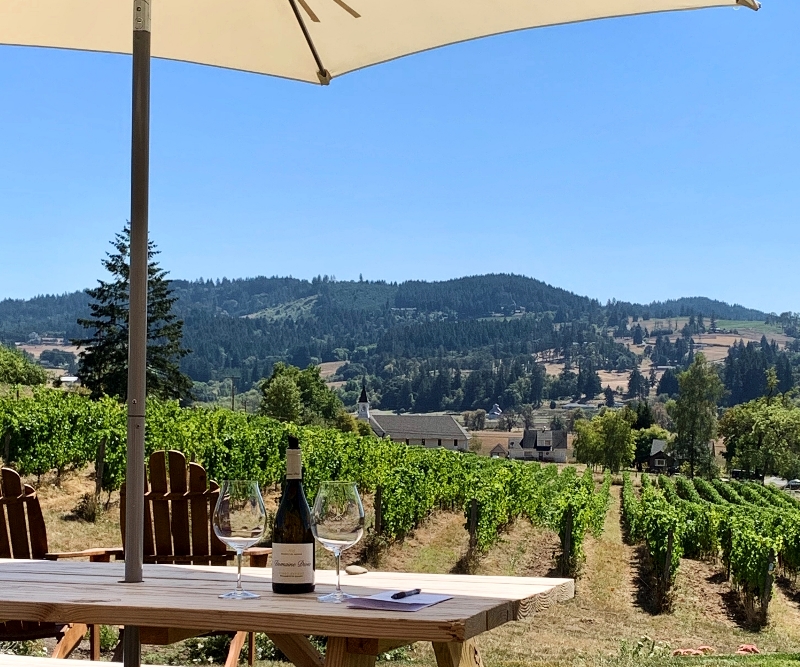 Tips on Willamette Valley Wineries
Consider limiting visits to three wineries over the course of one day. It's OK to share a tasting, and limit intake and/or waste. If you find a wine that you like, purchase bottles packaged to check with baggage. Many wineries offset the cost of tasting with a minimum purchase. Last, and most important, don't drink and drive. The region has extensive tour options that include a driver. Start with a call to Amada at Oregon Posh.
Lodging in McMinnville
McMinnville is a top spot for lodging when visiting the Willamette Valley wineries. It's located 50 miles southwest of the Portland International Airport (PDX). The town is tree-lined, picture perfect, and shines in a simple, not fancy or jet-setter way. Six blocks on Third Street make up the hub.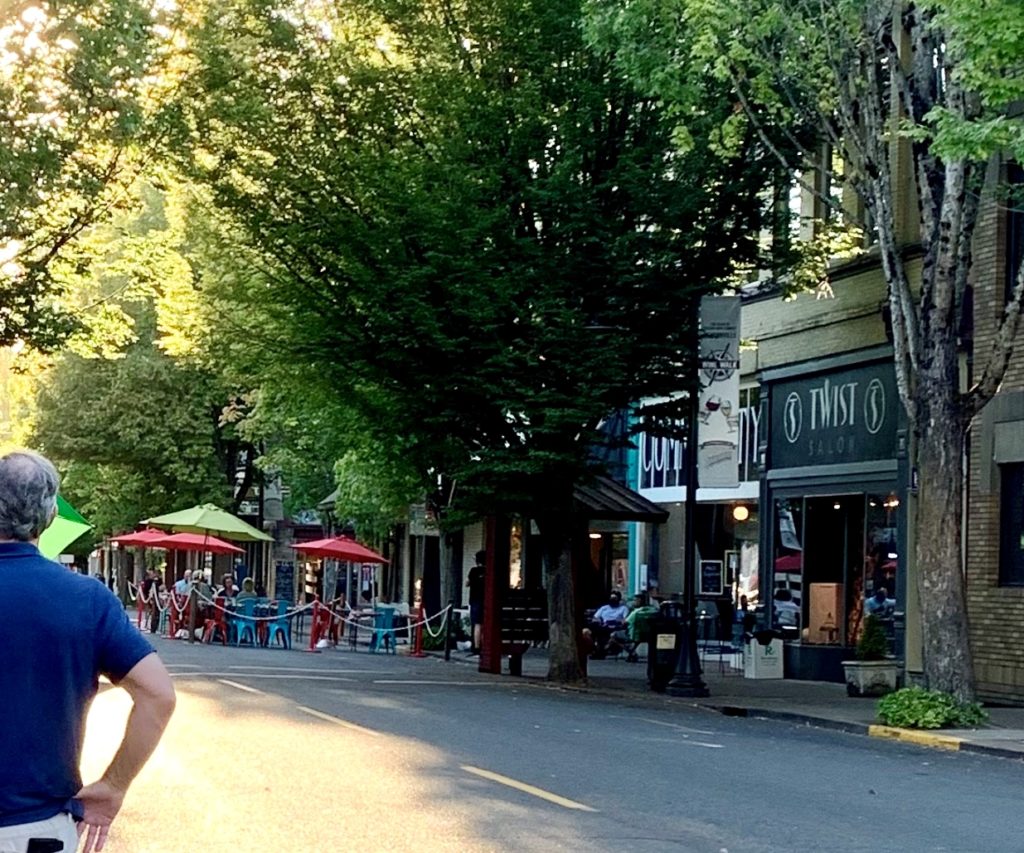 Third Street Flats
Third Street Flats is a sister property adjacent to the Atticus Hotel, and operates in 2 buildings, built in 1885 and 1909. The popular Coco Flat has access to all Atticus Hotel amenities. Coco is economically and tastefully furnished. Incredible architectural details and lots of space are a trade-off for elevator access and a modern bathroom. I booked Coco directly with Third Street Flats versus through a third-party site, such as Airbnb. By the way, Strategy Workshops for the Expert Traveler discuss this, and how to save up to 20% by booking directly with the property manager, versus third parties. Note this tip and register for the workshops.
Atticus Hotel
The Atticus Hotel opened in 2018, and is 3-star rated.  Atticus is included in the 2021 Top 25 USA Hotels by Trip Advisor.  A Backroads tour group were guests at the hotel during our stay.  By the way, Backroads is a tour group favorite.  Everything at Atticus breathes local, starting with the Carmen Borrasé's canvas behind the reception desk to the Ginger dog beds, in the rooms.  
The hotel space, top to bottom, is authentic right down to the self-serve walnuts in the lobby, a nod to the region's notable crop.
The highly regarded Red Hills Kitchen, under separate ownership, opens to the lobby and offers brunch, happy hour and dinner service.
The lobby is welcoming and cozy. Also of interest (not pictured) is an incredible private study/meeting space off the reception area.
The hotel has a fleet of Dutch bikes that are available to all hotel guests on a first come first serve basis.
The Studio Deluxe Room sleeps 2-4, and is uncluttered and practical.
Dining in McMinnville
If you need a stop enroute from the airport, Red Hills Market in Dundee is your place.  The patio is a great one to soak up the Oregon vibe.  After dropping bags in McMinnville, head over to the Willamette Valley Vineyards Tasting Room for a glass of pinot noir.  McMinnville's dining scene is a sophisticated one that foodies will appreciate.  Outdoor tables are available at La Rambla (Spanish) and Red Hills Kitchen (locally sourced American).  Stop in Serendipity Ice Cream for an old-fashioned ice cream.   The Red Fox Bakery is a great grab-and-go for breakfast or lunch.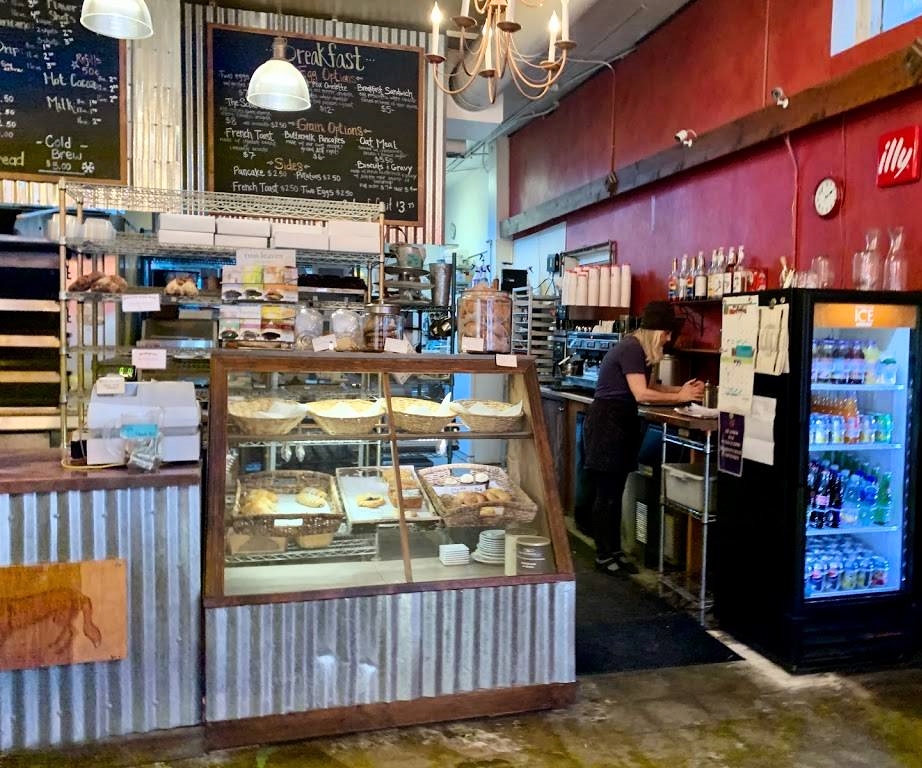 When dining, we use the American Express Gold card that earns 4 points for every dollar spent at restaurants.  Here's a side note on credit:  every adult should be the primary cardholder for at least one credit card, and the account should be in good standing.  If you are married and do not follow this rule, the combined credit score for both partners could be negatively affected.  Lots more like this are covered in Strategy Workshops for the Expert Traveler.   
Tips on McMinnville
McMinnville shares little in common with the better-known California winery towns of Napa, Sanoma, and Healdsburg.  When surveying the town, it's clear who is a visitor and who is not. Expensive handbags and designer jewelry are worn by visitors.  Shoppers, there are no stores that stock these items. This sweet town is like the Hallmark Channel in real life form.  
Day Trip to Silver Falls State Park
Oregon is synonymous with hiking, so consider a hike when exploring the Willamette Valley.  Silver Falls State Park is a good choice, located in the state's only rainforest.  From McMinnville, there are 2 routes.  One is the southern route through Salem, Oregon's capital city.  The northern route goes through Mt. Angel and Dundee.  Consider one route out, and the other on the return.  The drive is filled with rolling hills, pine trees, and hazelnut orchards.  Oregon is the leading exporter of hazelnuts in the world, and is a leader in USA Christmas tree production.  Oregon license plates are marked with a pine tree.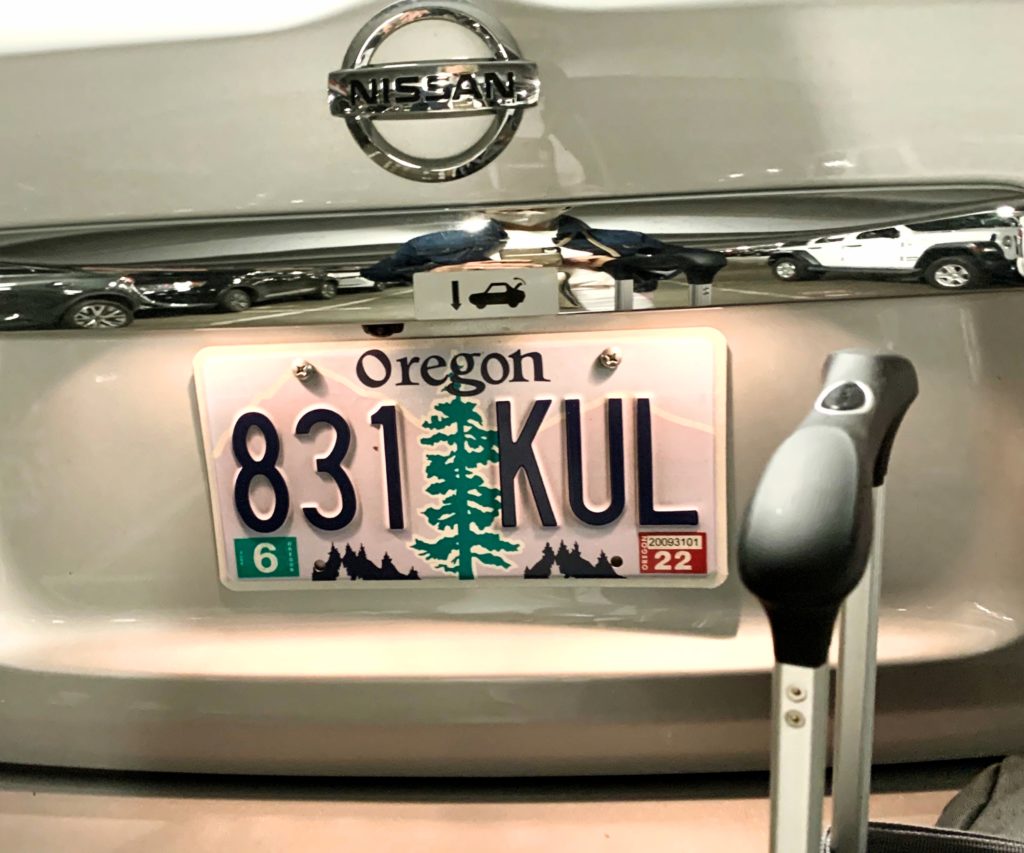 Popular Silver Falls Hikes
Consider these three hiking trails at Silver Falls State Park.  The Maple Ridge Loop (rated easy) is 2.6 miles and takes you to the South Falls and North Falls.  The Silver Falls Lower Loop (rated moderate) is 4.8 miles and takes you past 7 waterfalls including the South Falls.  The Trail of Ten Falls Loop (rated moderate) is 7.8 miles and loops the South Falls and North Falls.  There were many families hiking with small children on the Maple Ridge Loop.  Restrooms were clearly marked and clean. Ample paid parking was available. The 177-foot South Falls is the grande dame of the park.  Don't miss it.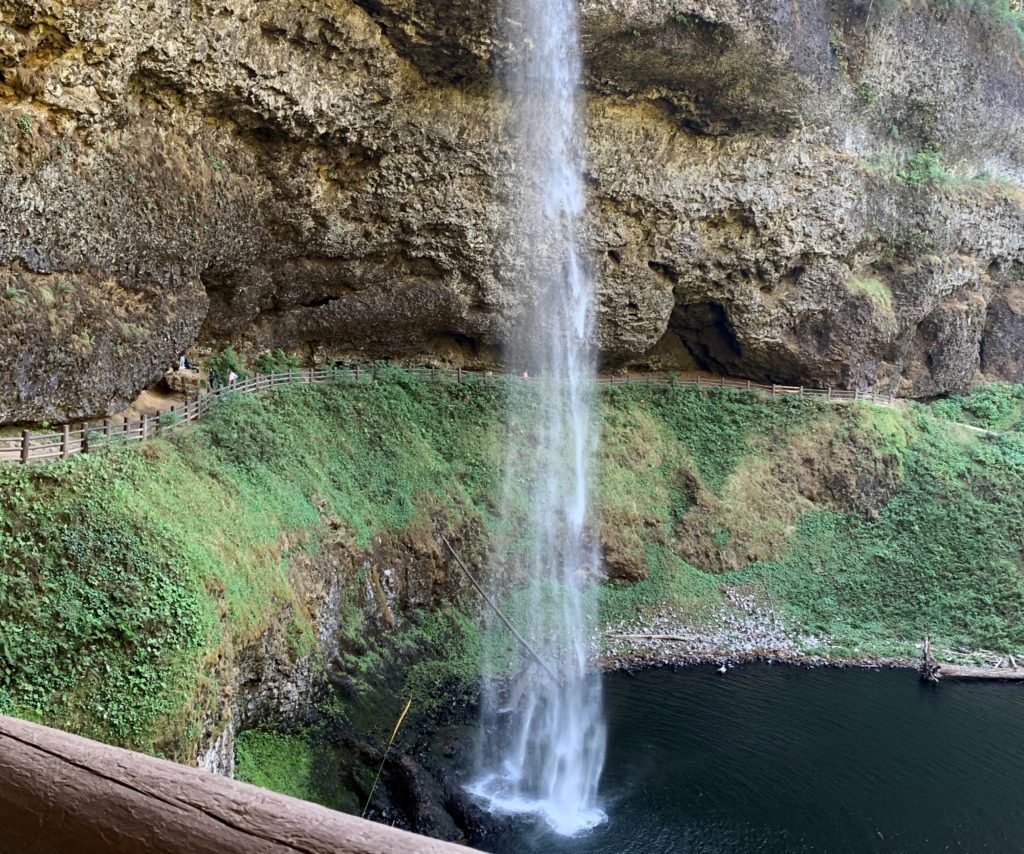 Tips on Hiking Silver Falls
A pass was not required on the day we hiked.  Research and confirm this for your visit.  Verify the park is open, along with hours of operation. Allow the right amount of time for the beautiful drive to and from.  Last, prepare yourself for winding, hilly roads.
Strategy Workshops for the Expert Traveler
Travel is complex.  Strategy Workshops are guaranteed to ramp up the travel experience.  Move to Expert Traveler status with one or more 50 minute sessions. Workshops are curated based on needs and goals.  They are offered live in Austin, Tx, and by Zoom for all locations.  Participants range from students, preparing for a summer abroad, to office staff, responsible for travel arrangements.  Group size ranges from 1-300.  Return is guaranteed for those who book on their own or through a professional.  Let's chat and get you, your group, or office staff on the road to Expert Travel. The payoff is great.  Email TravelToolsTips@gmail.com.
Related Posts
Amazon Prime Packing System Prevents Travel Nightmares, offers a start to finish guide for carry-on packing.  Essential travel supplies are covered for all travelers, including those who check luggage.
Subscribe
If you like this, hit Subscribe for updates and other travel inspiration.  Emails are infrequent, and will not wear out their inbox welcome.  Follow TravelToolsTips on social media too.  Visit the Blog for other great intel.