What started as a quick stop for lunch in Bozeman, Montana turned into a full day visit that rocket-launched Bozeman to a favorite USA small city/big town in my book.  Bozeman made the Conde Nast "Most Beautiful Towns in America" List.   Bozeman is a modern, progressive, hip and cool mountain town.  It's beautiful too. 
Editor's Note:  This article has been updated with current information (April 24, 2021).
Good to Know
The website usclimatedata.com is a great resource, and provides average temperature and precipitation by month.  Bozeman has a population around 50,000, and is home to Montana State University (MSU).  It's 44 miles north of Big Sky Ski Resort, and is home to the Bozeman Yellowstone International Airport.  We used the airport to make our way to Yellowstone's west entrance.  Bozeman is often referred to as Boz Angeles due to the large number of Californians and celebrities found in the town. ABC's Big Sky by David Kelley (Big Little Lies) centers on the area. 

Airline Travel & Car Rentals
Airline Travel
Nonstop flights arrive into Bozeman International Airport (BZN) from 20 US cities.  That's from FlightsFrom.com, a favorite website covered in Strategy Workshops for the Expert Traveler.  Check it out.  The airport is 12 miles from downtown.  BZN favors a polished ski hut, and native animals are everywhere.  A bison and a bear stopped me as I zoomed past baggage claim, carry-on in hand, packed for 10 days and four states.  No checked bags for me.  The secrets for carry-on only travel are covered in Bullseye Packing.  


Speaking of air travel, Flight Rights protect passengers, and are governed by the U.S. Department of Transportation.  Most passengers don't know their rights, and are robbed of valuable travel time and dollars every day.  Flight rights are also covered in Strategy Workshops for the Expert Traveler.  Protect yourself and register for the workshops. 
Car Rental
You can skip a car if your plan is to spend your time exclusively in downtown Bozeman.  You need a car if you plan to explore Bozeman, and beyond.  Rental car inventory across the USA is a disaster, with sky high rates and/or no availability.  Secure your car ASAP.
Festivals & Events
The Bozeman International Film Festival is a go, live in person, for August 26-30, 2021.  Also released, August 6-8, 2021 is the Sweet Pea Festival, a 3-day festival that spans the art stratosphere with wine, ballet, and Shakespeare.  August 12-14, 2021 is Rockin the River, a rock-n-roll music festival that takes place 31 miles outside of Bozeman. 
Shopping
Shoppers this is your place. You can find everything on Downtown's Main Street from designer jeans and jewelry to cowboy boots and hats. Lululemon and Athleta are in the line-up, but the local specialty boutiques are big draws. The art, fixtures, and textures in the boutiques are as nice as the merchandise.
Dawn Josephine Collective deserves a stop.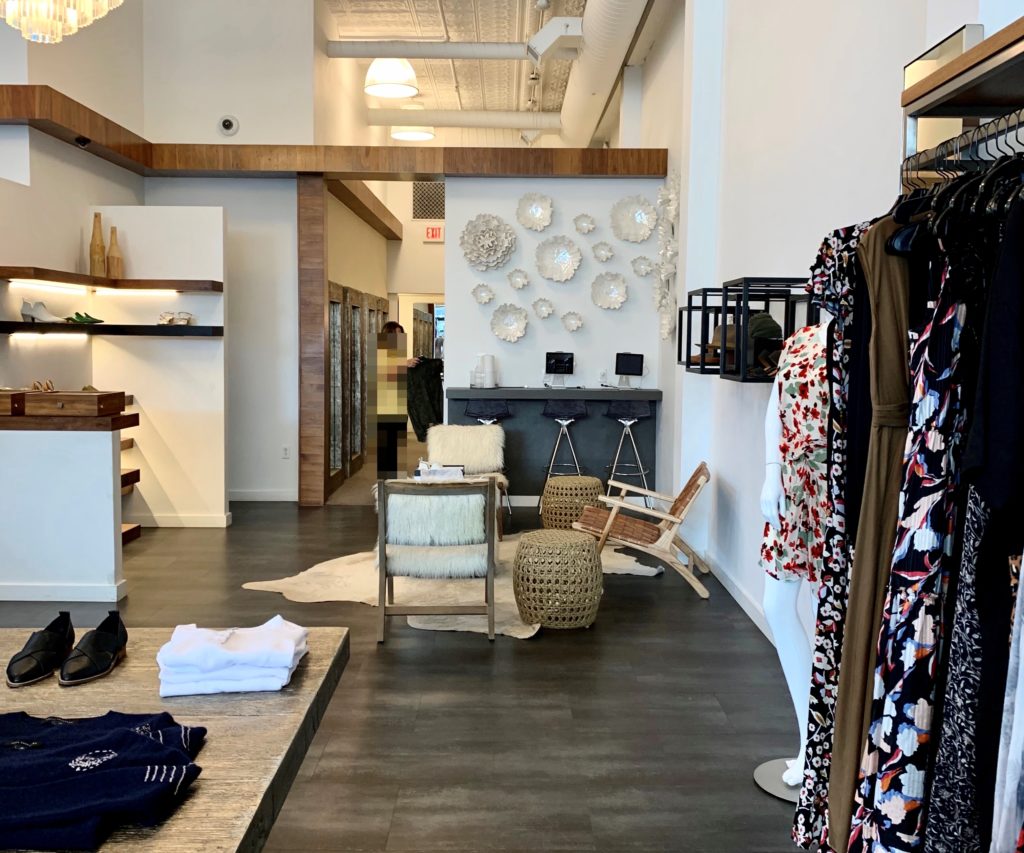 Next on to  Damselfly.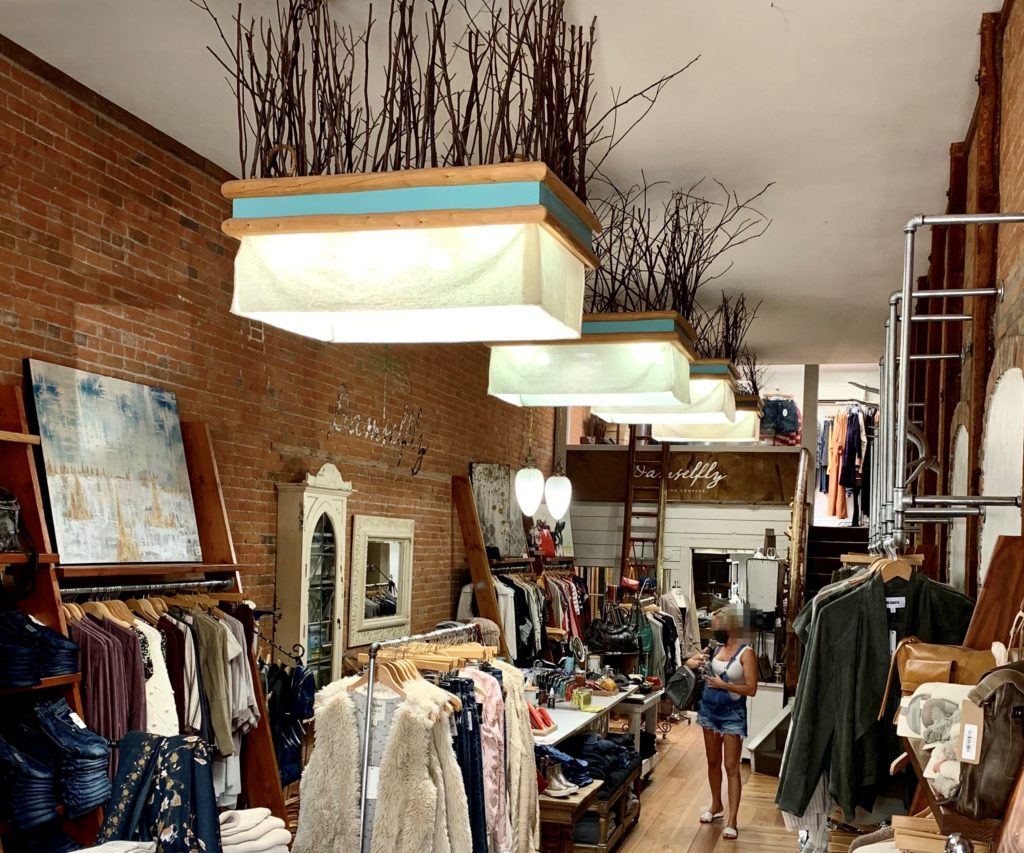 Jonah & Sage is great too. 
The Schnees flagship store, around since 1946, outfits "serious outdoors-people", for both men and women.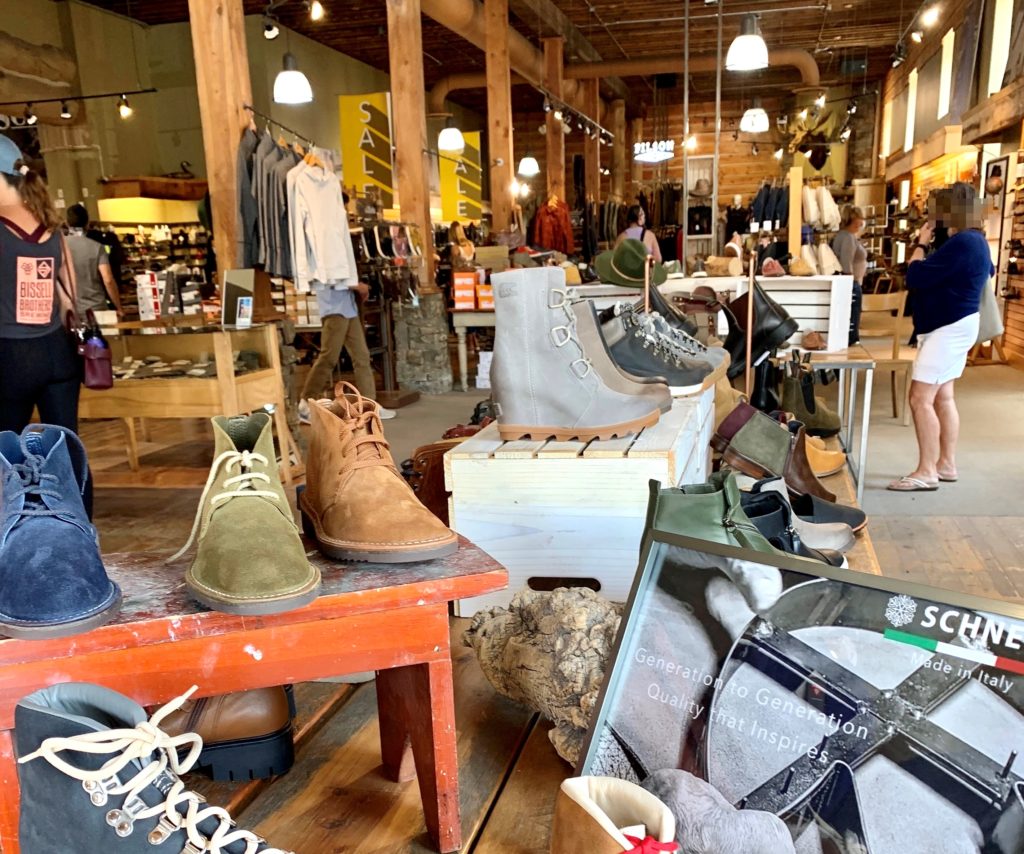 Armory Hotel by Kimpton
The 121 room Armory Hotel by Kimpton opened August, 2020.  It's the town's only 4-star hotel. I got lucky and got a VIP tour of the space.  The hotel has an impressive history. The property was originally built to house the 163rd Infantry Regiment of the Montana National Guard. One wall from end-to-end, at Tune Up, the basement bar, is a sign from the original building, found behind drywall during demolition.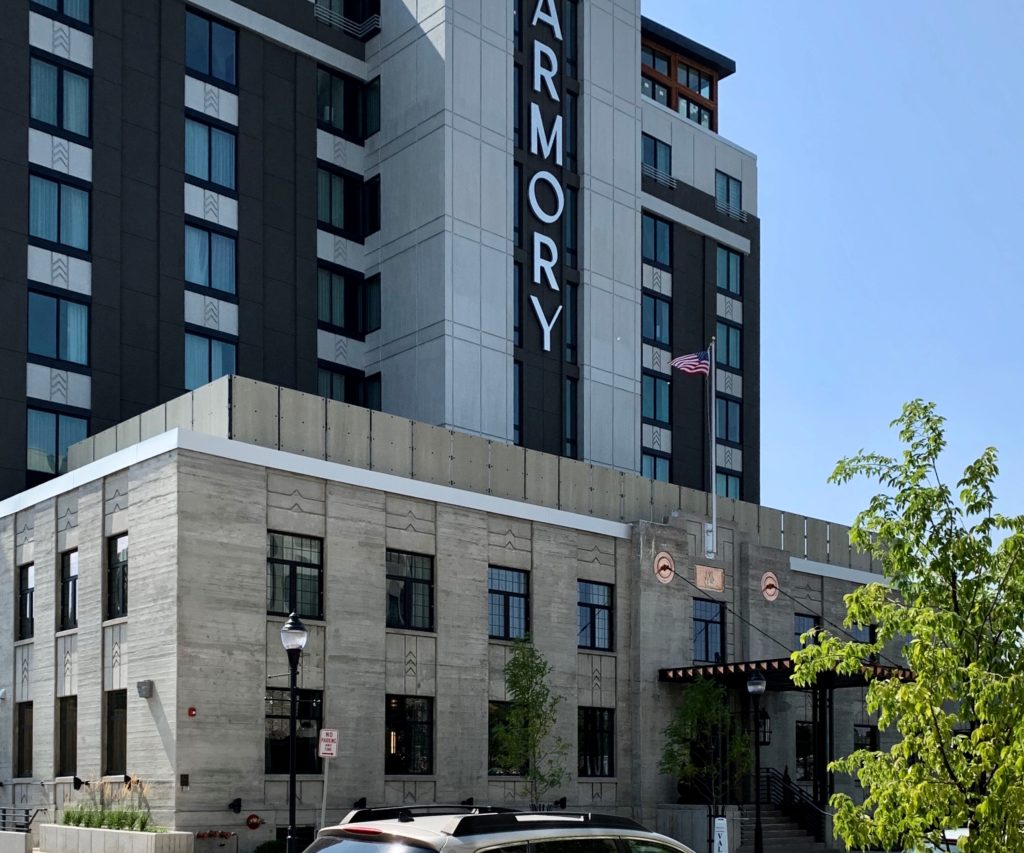 The hotel has a first-floor premier music venue space, designed to be the best in the state. It also serves as an outrageous spot for weddings and other big events.   It favors the Moody Theater, the home of ACL Live, in Austin.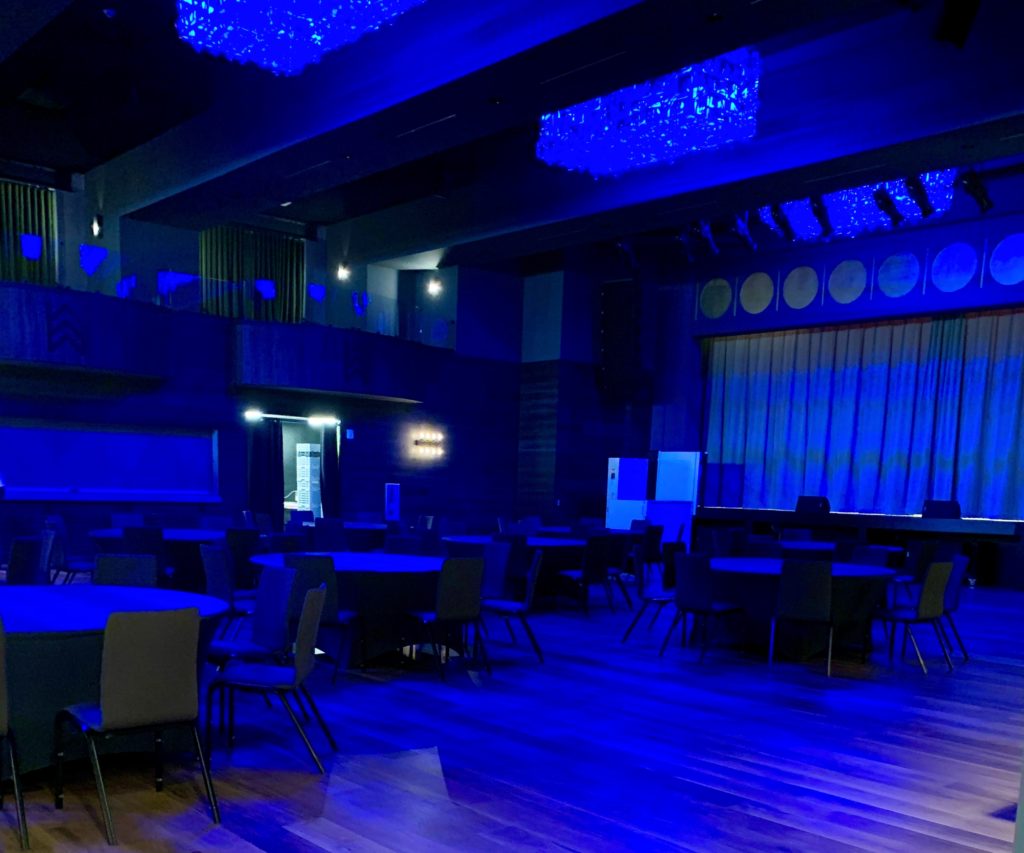 Art takes center stage throughout the Kimpton property, and is local all the way. Every piece has a story.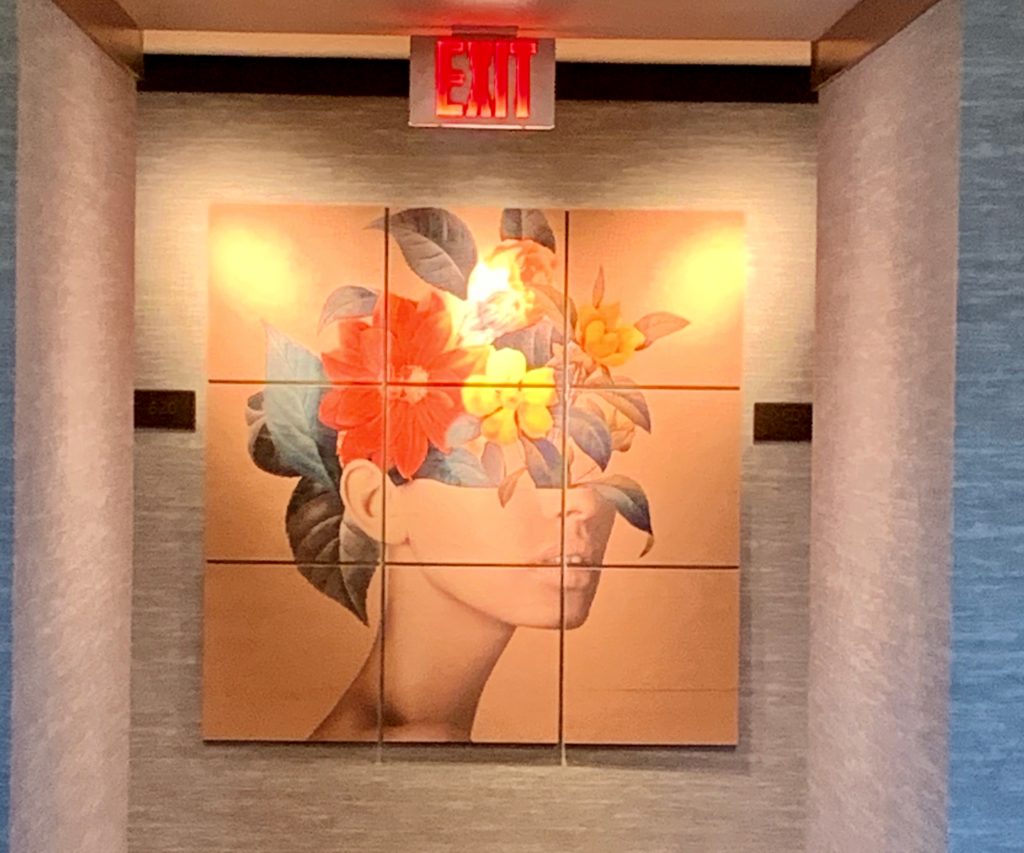 The onsite restaurant, Fielding's, is open for breakfast and dinner. Its namesake is the architect for the original Armory building that housed the 163rd Infantry.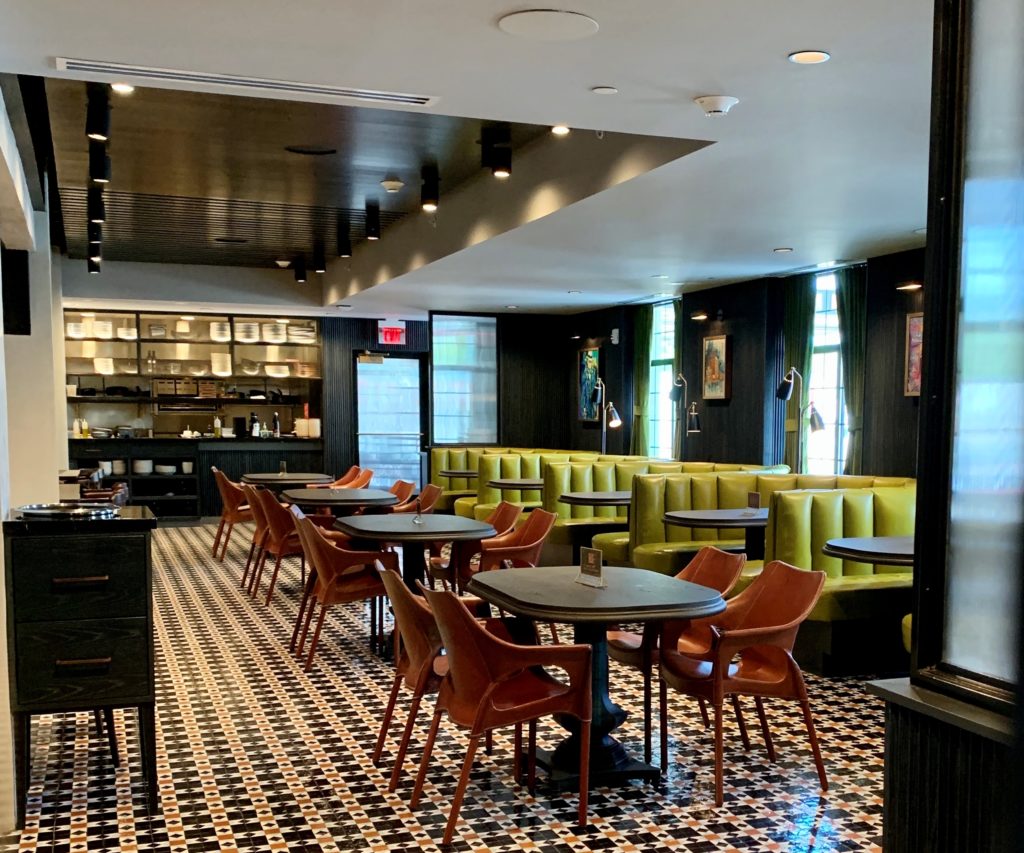 The Armory bills itself as rugged meets refined.   The hotel phone operator asks if he/she can get an escort, guide or pilot on the line.  Kimpton offers up the opposite of a one size fits all hotel, and instead creates a unique concept based on the city, state and neighborhood where the hotel is located. Big score Kimpton in Bozeman. 
Dining in Bozeman
We grabbed a burger at Urban Kitchen.  The space was hip, and showcased an elk mount in the back-dining room. The cocktail list was impressive too.  This is a college town.  Bars have swag. For a more upscale night consider Blackbird (not pictured).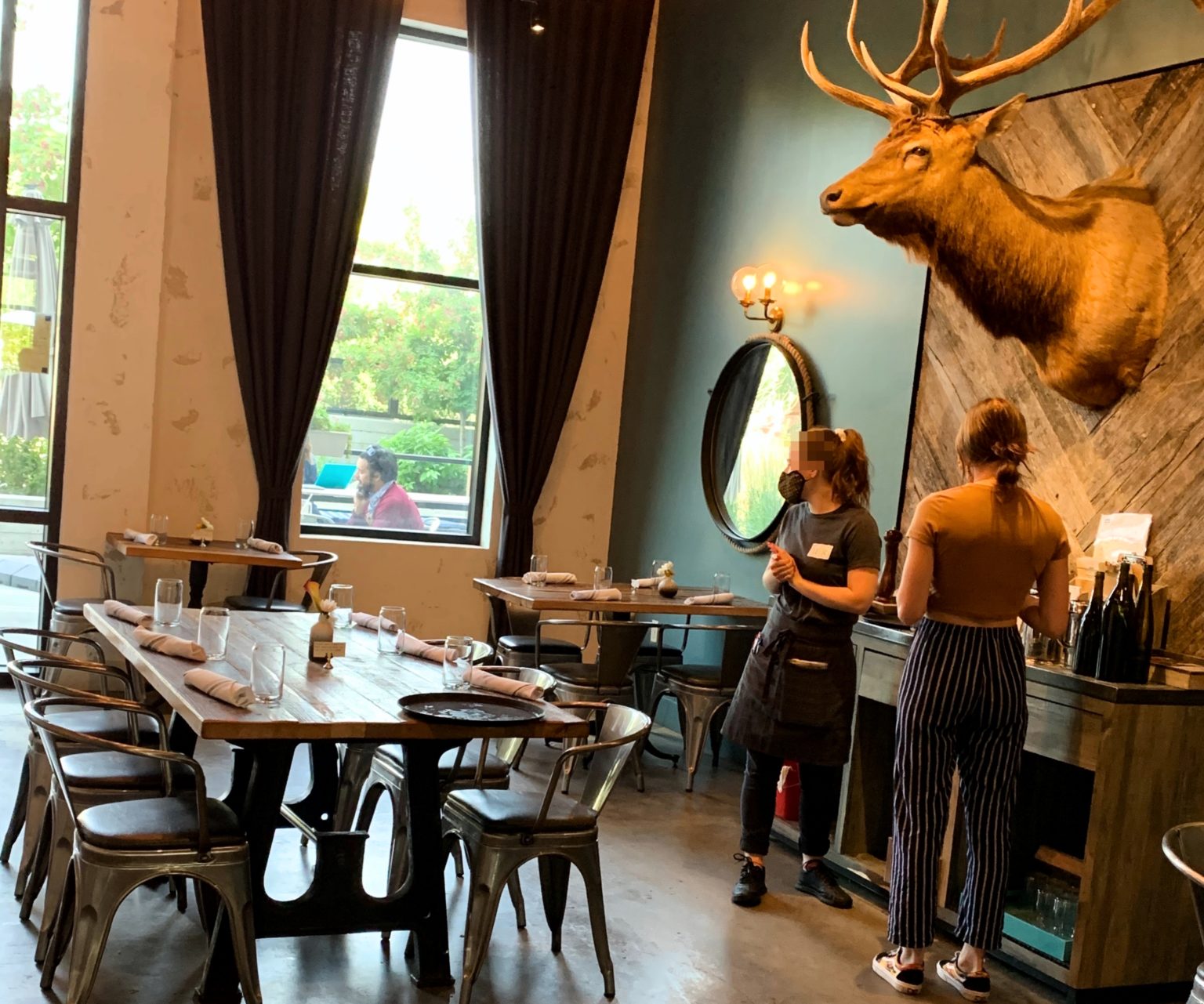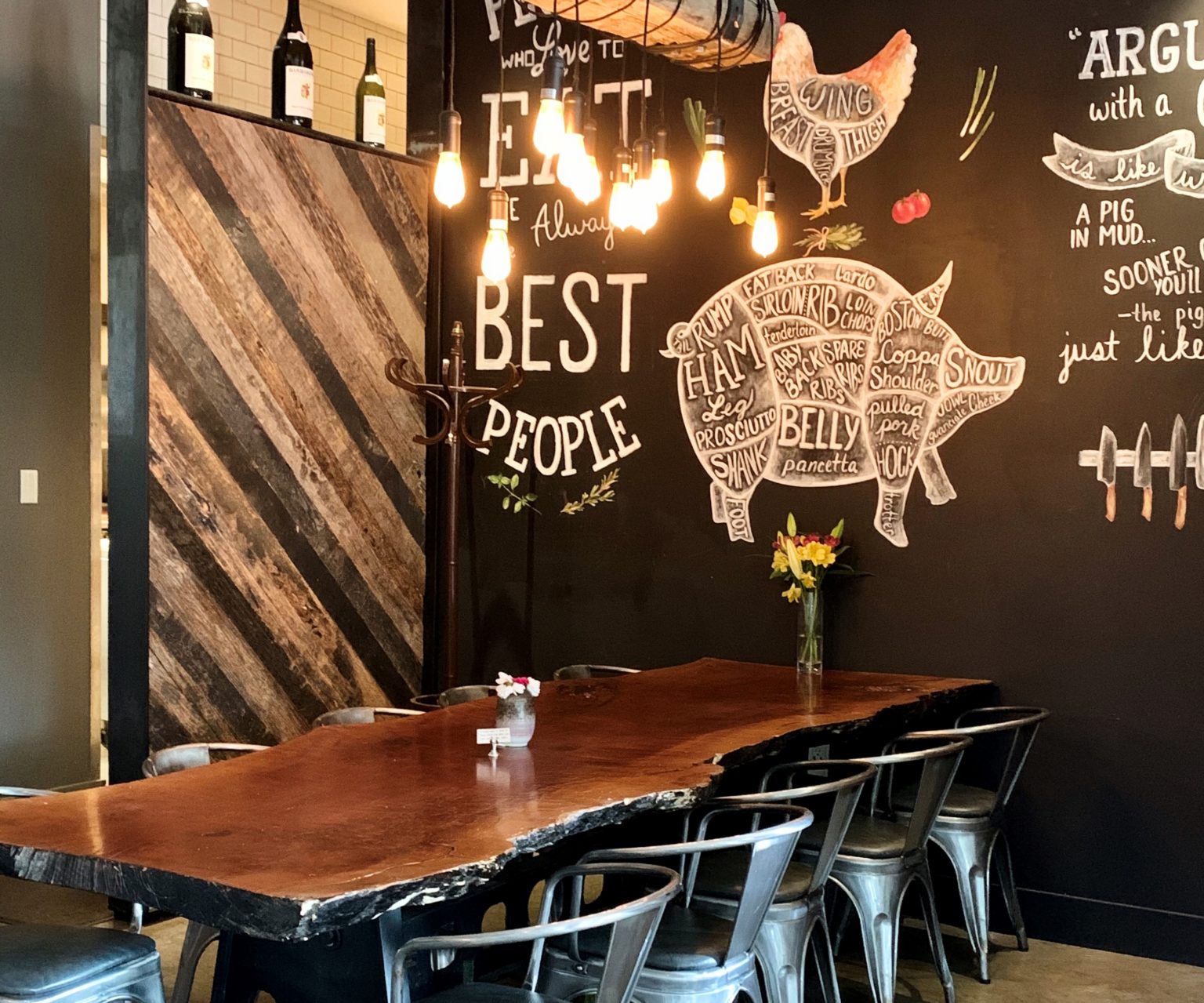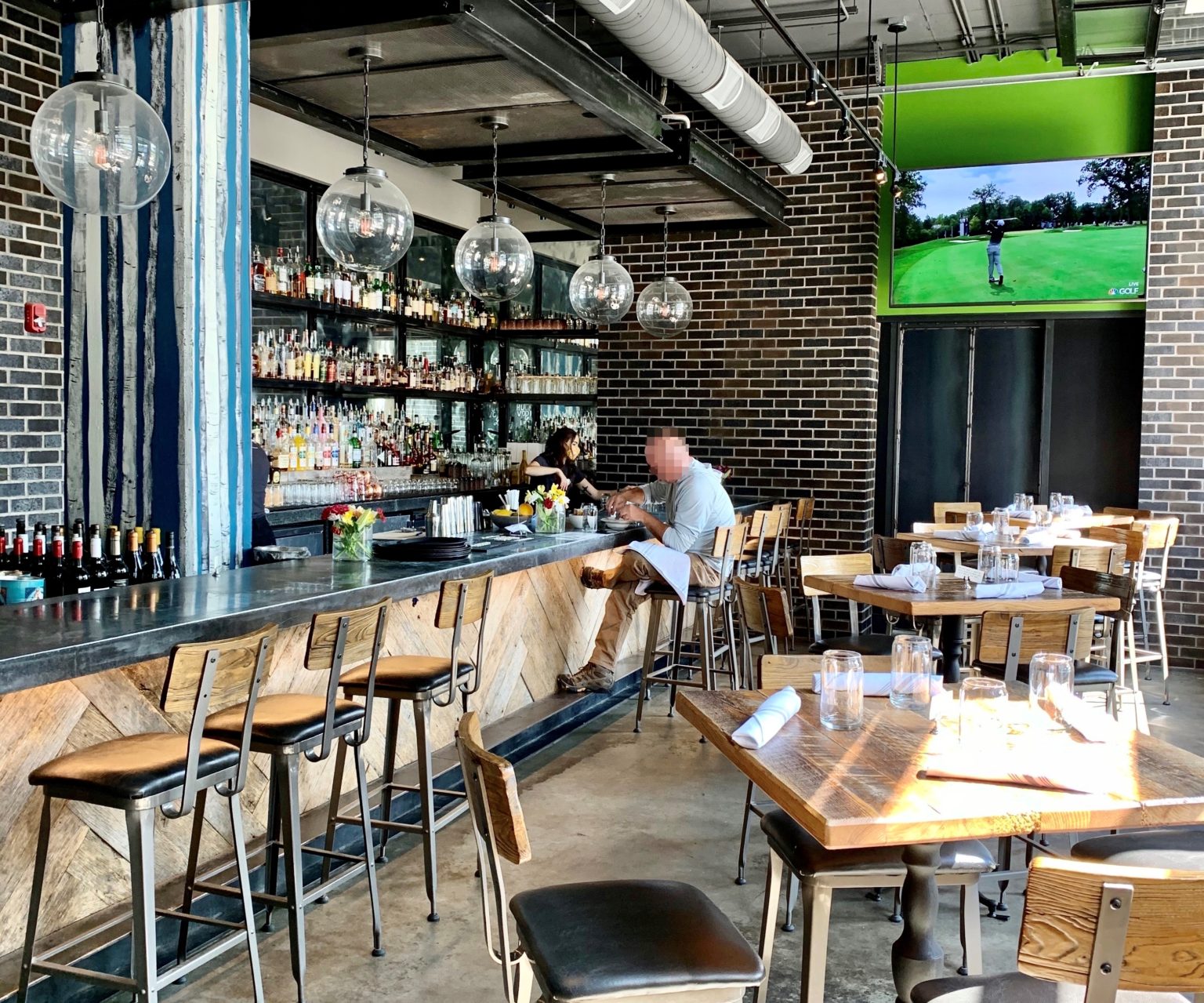 You will find a great local vibe at The Zocalo Coffee House.  It serves beer and wine too.  Art displayed throughout the place, on our day, was by an MFA student at MSU. His contact info was shared on the local chalk board.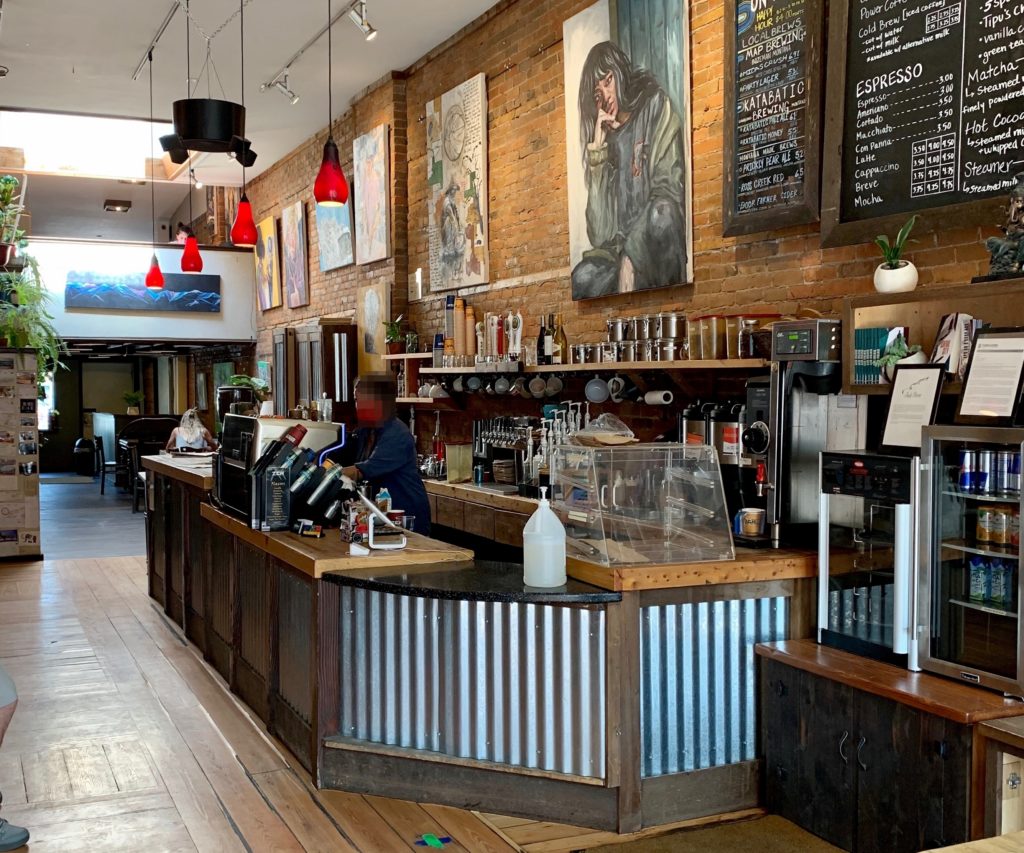 Rainbow Sidewalk
Walk with pride across the Rainbow Sidewalk at Babcock Street and Tracey Ave. That was our final stop before departing for our digs, the Bar N Ranch, just outside Yellowstone's west entrance. Well done Bozeman.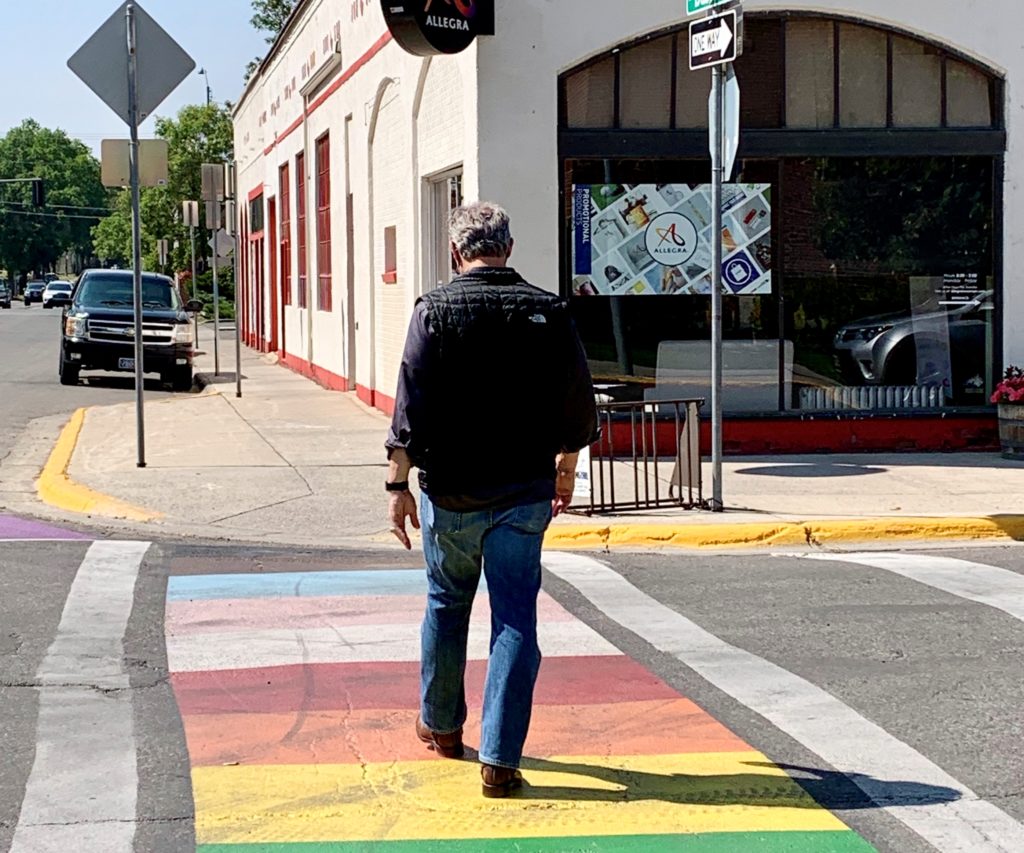 Tips on Bozeman
If you are invited to a destination wedding in Bozeman, book the flight pronto. If you are looking for a weekend getaway, and can travel nonstop, consider Bozeman.  If you are using the Bozeman Yellowstone Airport to access Yellowstone, or to ski Big Sky, allow at least one full day and night in this gem of a town.  Think about which side gets the stay.  Front or back side?  Give it the one where you are rested, and will enjoy it the most.
Strategy Workshops for the Expert Traveler
Travel is complex.  Strategy Workshops are guaranteed to ramp up the travel experience.  Move to Expert Traveler status with one or more 50 minute sessions. Workshops are curated based on needs and goals.  They are offered live in Austin, Tx, and by Zoom for all locations.  Participants range from students, preparing for a summer abroad, to office staff, responsible for travel arrangements.  Group size ranges from 1-300.  Return is guaranteed for those who book on their own or through a professional.  Let's chat and get you, your group, or office staff on the road to Expert Travel. The payoff is great.  Email TravelToolsTips@gmail.com.
Related Posts
Amazon Prime Packing System Prevents Travel Nightmares, offers a start to finish guide for carry-on packing.  Essential travel supplies are covered for all travelers, including those who check luggage.
Subscribe
If you like this, hit Subscribe for updates and other travel inspiration.  Emails are infrequent, and will not wear out their inbox welcome.  Follow TravelToolsTips on social media too.  Visit the Blog for other great intel.