Southwest launched a new nonstop Austin, Tx to the Long Beach, CA Airport (LGB). This flight, plus the no-hassle LGB airport, provide an ideal escape for exploring seaside treasures along a 30 mile stretch of the Pacific Coast Highway (PCH). Laguna Beach offers a great spot to drop your bags.
Editor's note: This article has been updated with current information (April 23, 2021).
Good to Know
Laguna Beach has idyllic temperatures year-round. Highs aren't that high and lows aren't that low. Rain isn't a concern. Pack your swimsuit and layers. A lightweight coat was perfect for November, not a jacket, but a coat. The website weather-and-climate.com is a great resource for planning.
Laguna Beach hosts over six million visitors each year. Summer is the busy season, with frequent festivals. Tourists represent a diverse crowd. Visit Laguna is a must-read for travel planning. Don't confuse Laguna Beach and Laguna Nigel. Laguna Nigel is 10 miles away. Laguna Beach covers 10 square miles. It's a quaint, art-centric, walkable town, with a more laid-back casual vibe. Cove beaches are common, making it a great spot for snorkeling and scuba diving. Fine dining is more approachable. Locals love their gelato from Gelato Paradiso.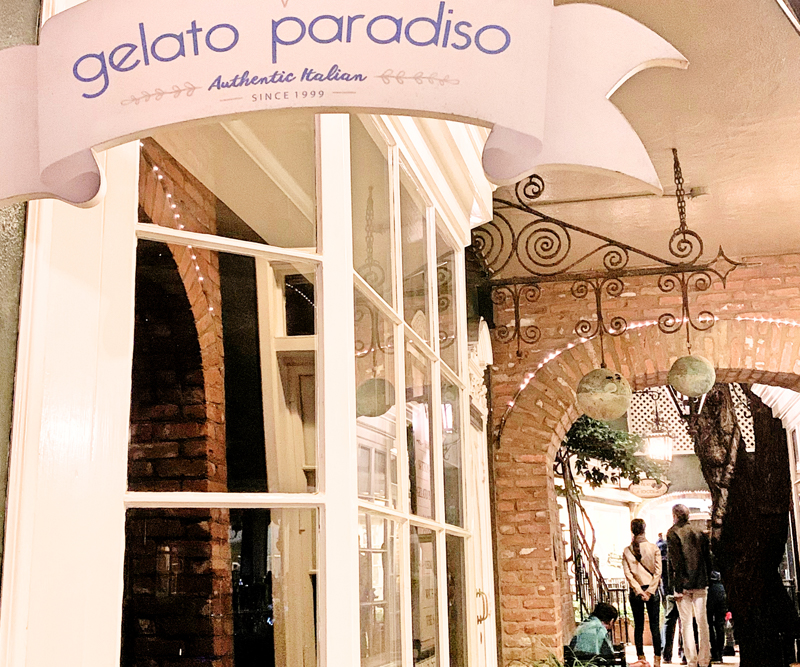 Airline Travel & Car Rentals
Airline Travel
Look for flights into Long Beach (LGB) and John Wayne (SNA) first, then Los Angeles International (LAX) and distant San Diego Lindbergh (SAN) last. Distance from LGB to Laguna Beach is 34 miles; SNA is 16 miles; LAX is 53 miles; SAN is 81 miles. FlighstFrom.com shows LAX has the most nonstop service followed by SAN, SNA and LGB. Check seat pitch before booking airfare. Seat pitch is the distance between seats. I'm small, and too big for economy seats on many newer planes. Seat pitch is shrinking at lightspeed. Southwest Airlines, however, is generous here. Websites, including the fast one for checking seat pitch, are covered in TravelToolsTips Strategy Workshops for the Expert Traveler. Register for the workshops. By the way, LGB has 11 gates and this is security – all of it.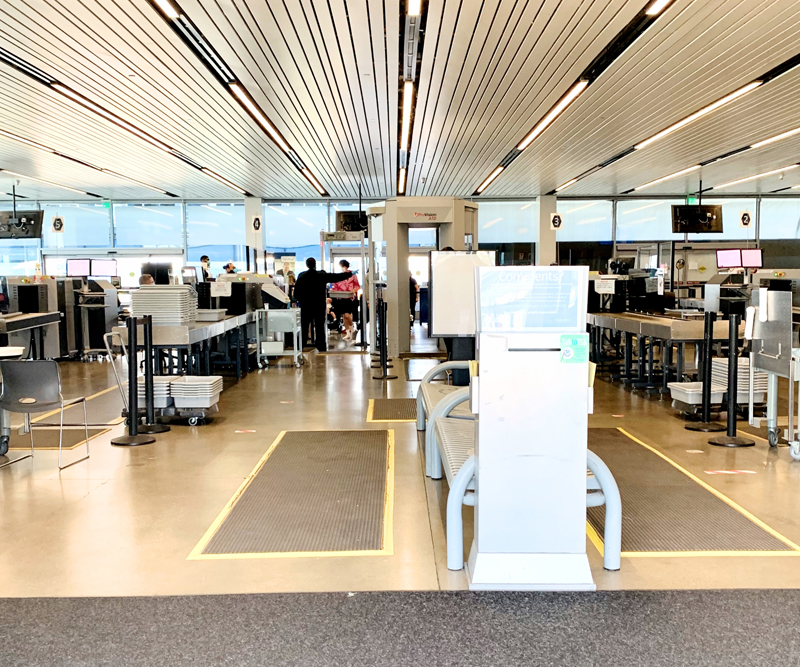 Car Rental
You need a car, There are nearby gems to explore, just a few miles away on the Pacific Coast Highway (PCH). Inventory at rental car locations is low across the country, and you could find yourself without one. Check rental car rates before booking flights to be sure cars are available. Reserve ASAP.
Festivals and Events
Two popular summer art festivals are the Sawdust Art Festival and Festival of the Arts. The Pageant of the Masters started in 1933, which is a stage of famous paintings in real life form. If you are in Laguna Beach the first Thursday, go for the First Thursday Art Walk. If murals are your mojo, explore Laguna's murals on your own using the guide here from the Visit Laguna website.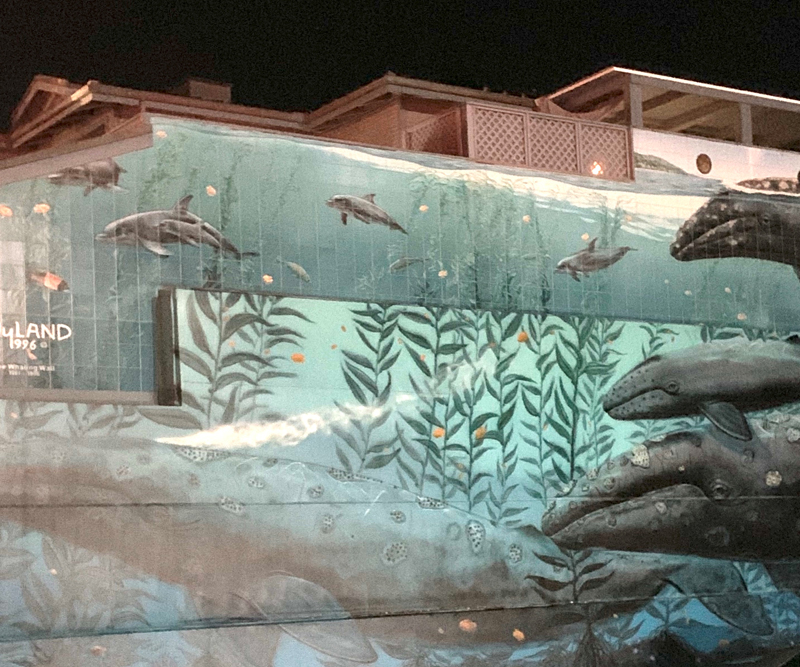 Hotel Joaquin, Laguna Beach
The Hotel Joaquin, which opened in 2018, is adults only and the explorer's nirvana. Take your favorite East Coast inn. Keep the B&B morning breakfast and room names. Trade traditional for minimal design; give it west coast swag; then deposit it along the Pacific Coast Highway (PCH), inside one of the most affluent neighborhoods in Orange County.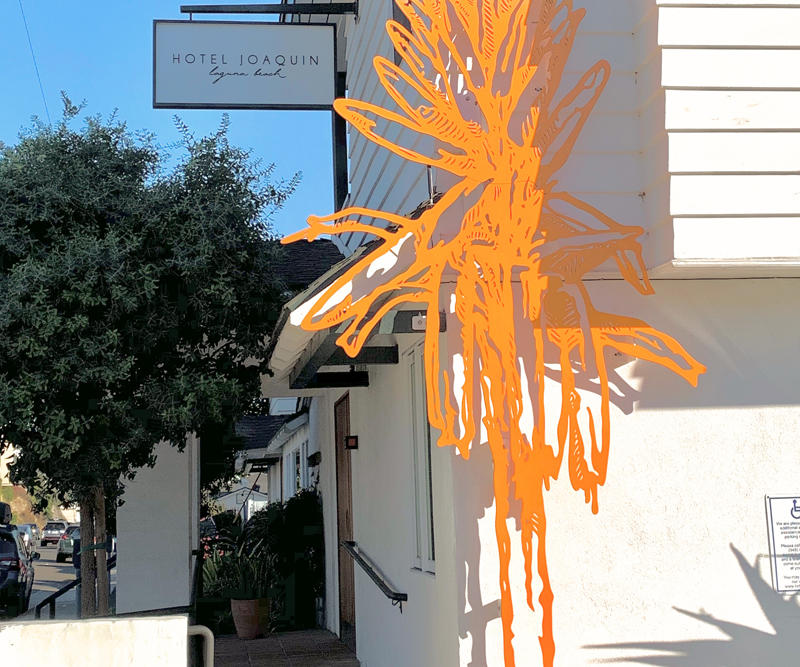 Joaquin is located just north of the busy Laguna Beach village center. That distance is a good thing. Parking spaces for hotel guests are a few yards away. This is ideal for explorers who take off by car for day trips along the PCH. Man buns are not uncommon. Shared spaces are cozy and cool.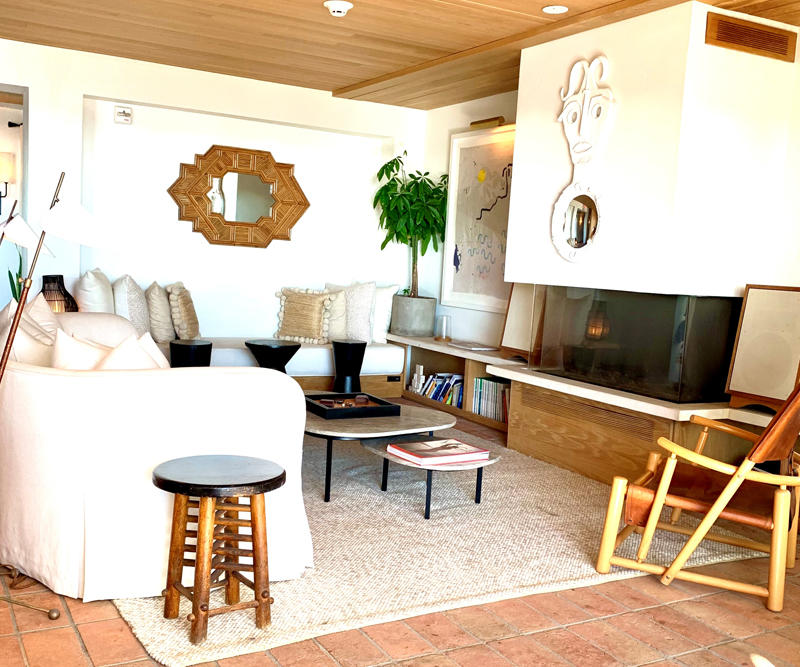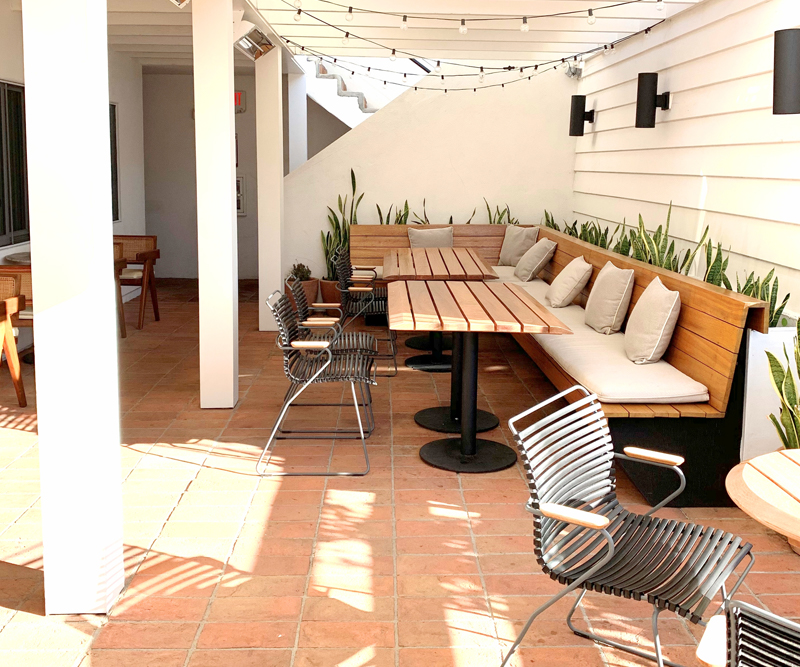 Rooms do not have TVs, telephones, and desks. Some rooms have bathtubs. Barto #1 and Auric #14 have a private patio with a café table and chairs, a sub for most computing needs, and are located in the back of the property far from the PCH. This basic room is upstairs on the back side away from the PCH, and has a view of the pool. Its café table is in a common space.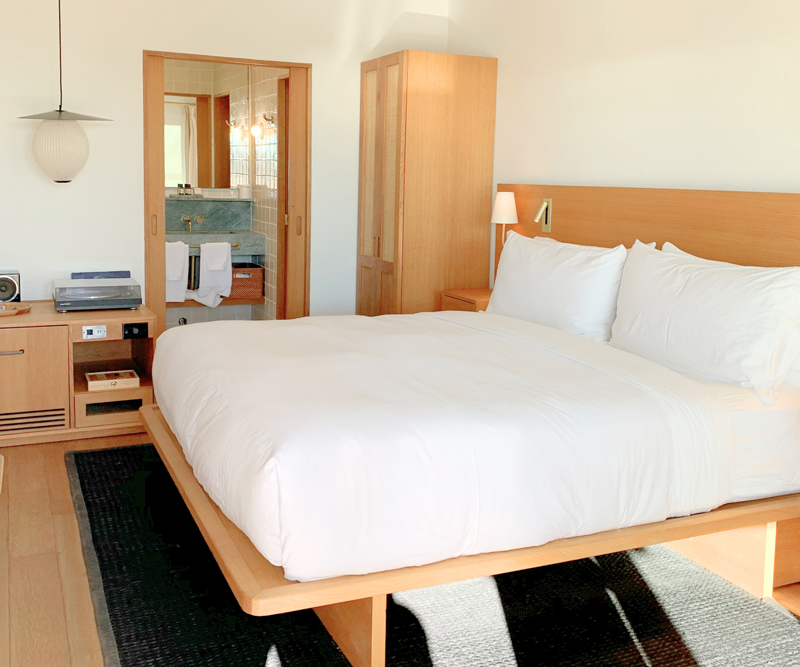 Bathrooms are over the top. If you like record players they have those too. Some rooms are close to the PCH so if highway noise is not your thing, consult the hotel before booking. Every room has a fridge. Grab essentials at Laguna's petite Whole Foods.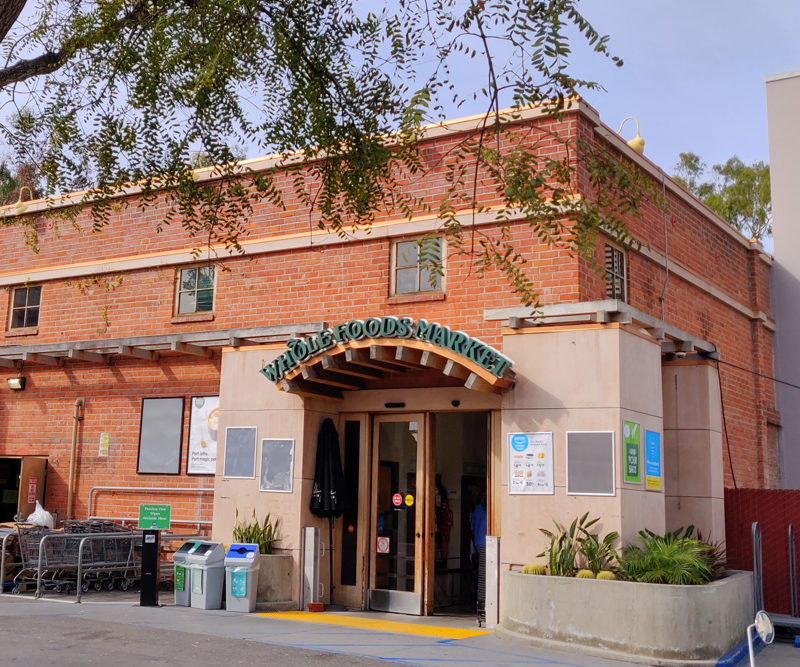 Joaquin does not offer spa services; however, its pool and loungers offer a petite oasis. Grab a drink on the way to the pool from the cozy indoor bar.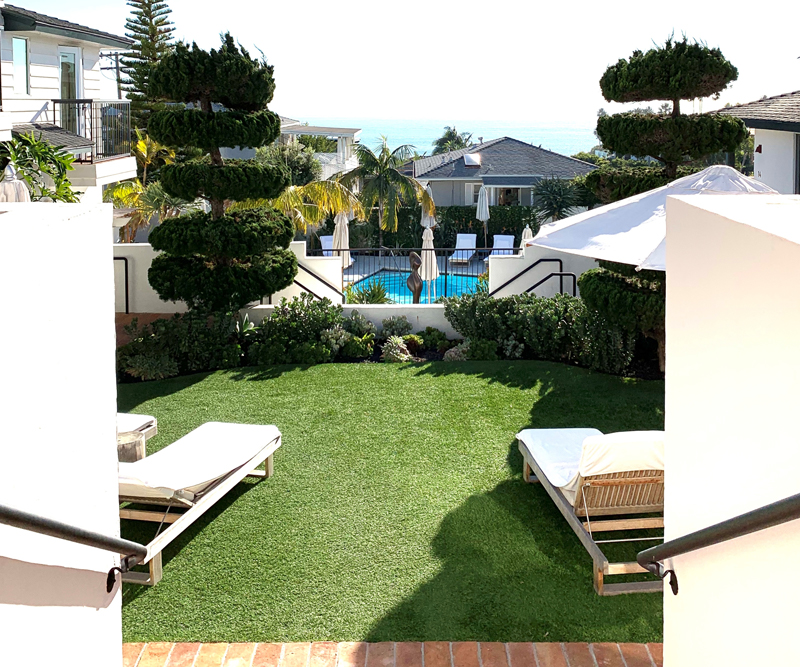 The lemon trees offer another type of serenity.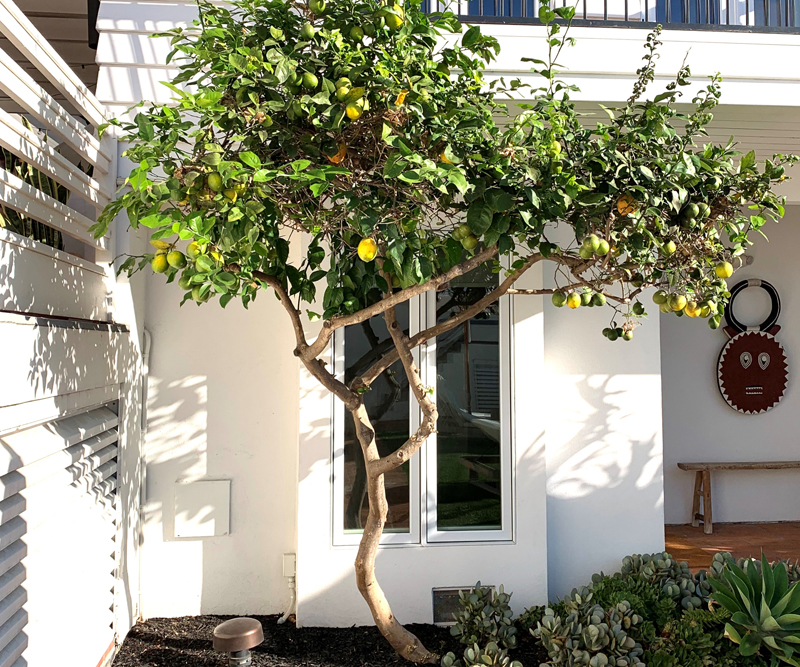 Dining in Laguna Beach
The Urth Café, known for its coffee and health-conscious cuisine, is in a restored cottage across the street from Hotel Joaquin.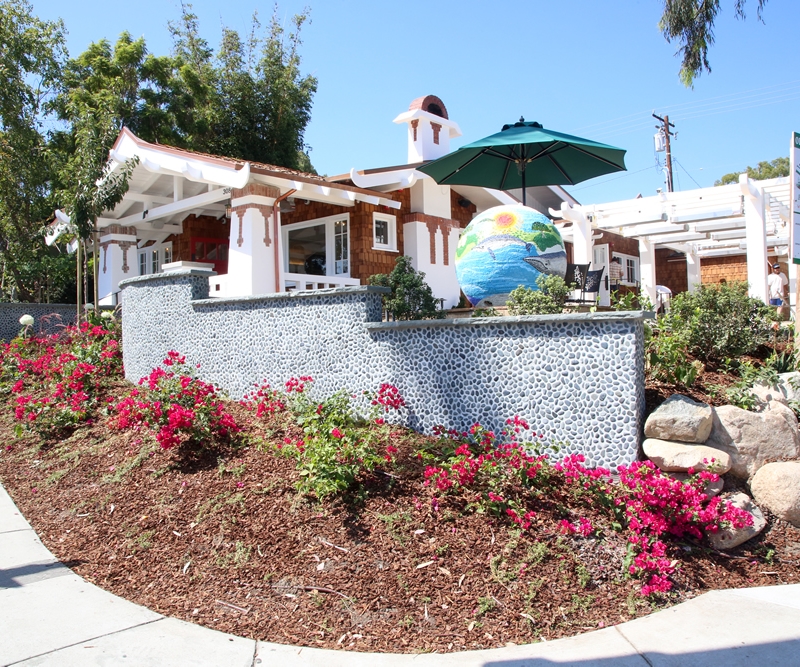 Under a mile away from the Joaquin are many great spots. Nicks Laguna Beach (Seafood, American) earned a "Top 25" spot by Trip Advisor for ALL USA restaurants. Make reservations early. Brussels Bistro (Belgian) and 230 Forest (Seafood, American) are on Forest Ave, along with other dining options, galleries, and shopping. The Promenade on Forest closes the street to automobiles for extended outdoor dining and live music.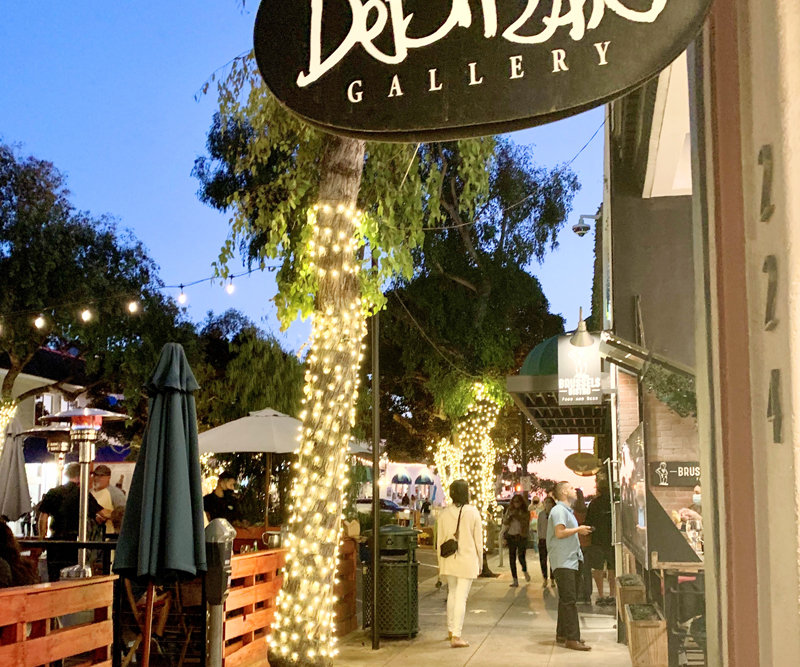 Carmelita's for Mexican fare, is a local favorite, especially for indoor dining. Its patio is ho-hum. Frida Kahlo, however, is bold and beautiful just inside the doors.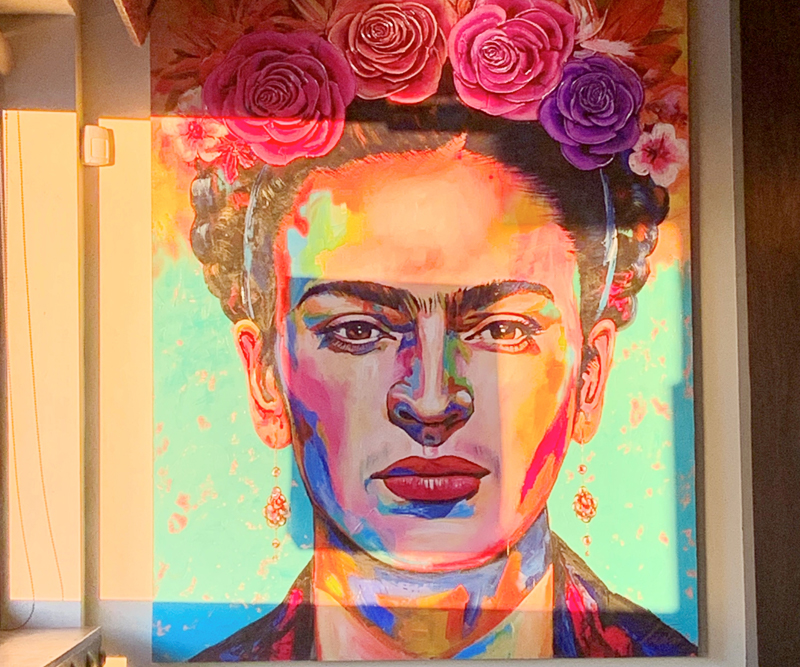 Day Trips
The Beach
Shaw's Cove is a short walk away from Hotel Joaquin, down a steep hill, and past a steeper staircase. Joaquin has beach chairs and umbrellas for guests, but keep in mind you are carrying those. Shaw's Cove has no restrooms.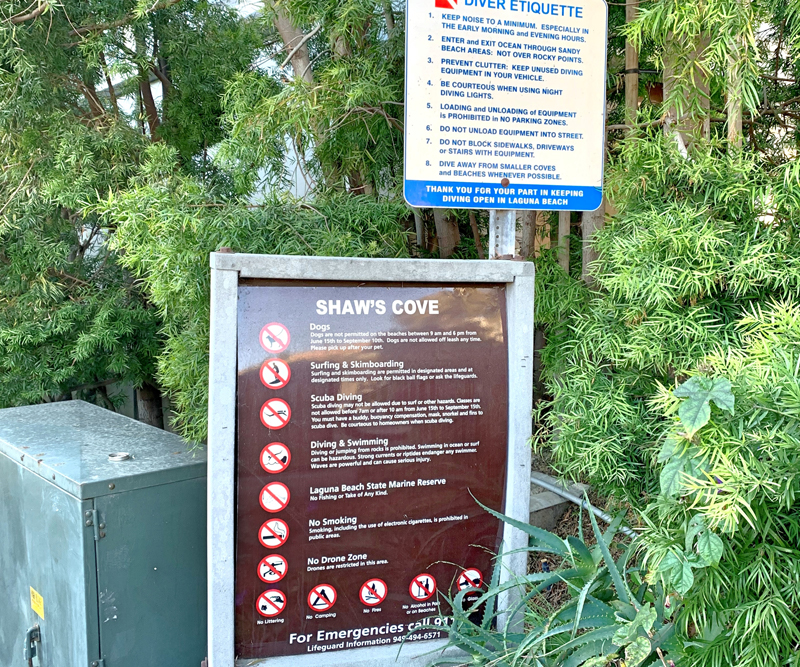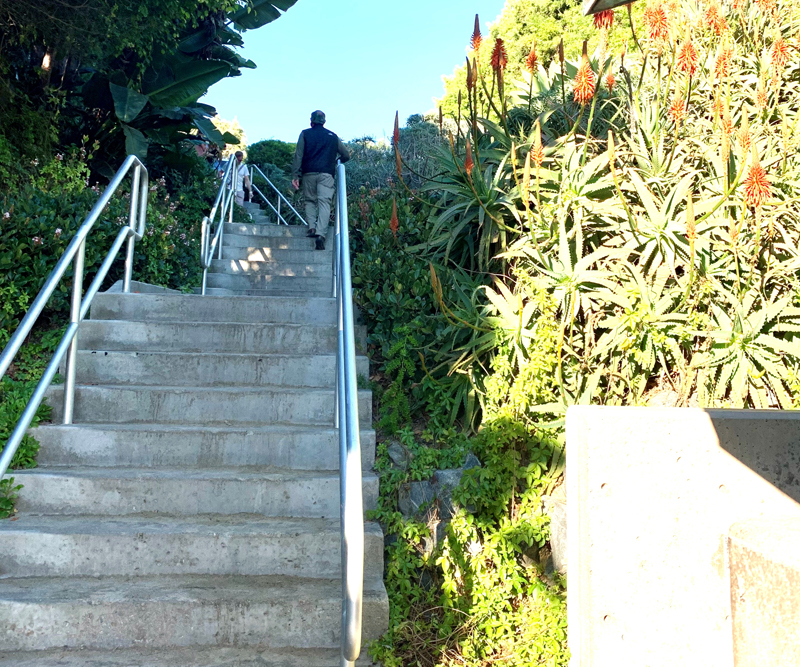 Shaw's Cove is popular for scuba diving and snorkeling, with ample beach for sunbathers. All were present in November. You will see folks in full scuba gear heading up the stairs to their cars or garages, an odd site for Texans.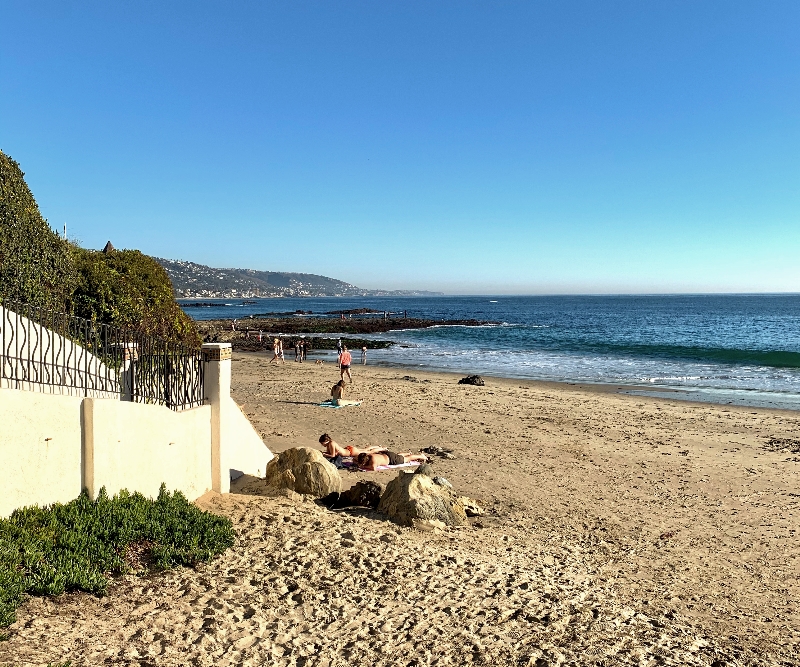 Check out Pacific Wilderness for snorkel and scuba dive planning at Shaws Cove. Beach Cities Scuba will take care of your gear, or provide a guide. They do not provide masks and snorkels. Pack those and register for Bullseye Packing for packing tips, including the secrets for carry-on only travel.
Laguna Art Museum
The Laguna Art Museum, a "boutique" gem, exhibits works of art from California artists. The special exhibit, Granville Redmond: The Eloquent Palette was on display during our visit. Mr. Redmond (1871-1935) was a recognized landscape artist and silent film actor in many Charlie Chaplin films.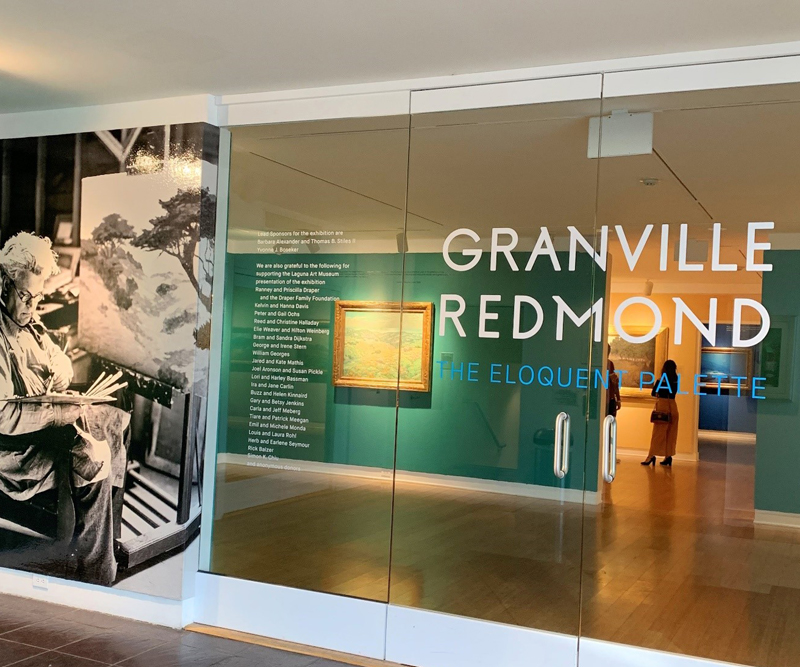 Hiking
Hiking options are abundant. Consider the Top of the World hike from AllTrails Laguna Beach. Follow their advice regarding Alta Laguna Boulevard for parking. Stay on wide trails. If you see a narrow trail do not go there. Mountain biking is very popular in these parts, and hikers and bikers do not make for a good mix on narrow trails.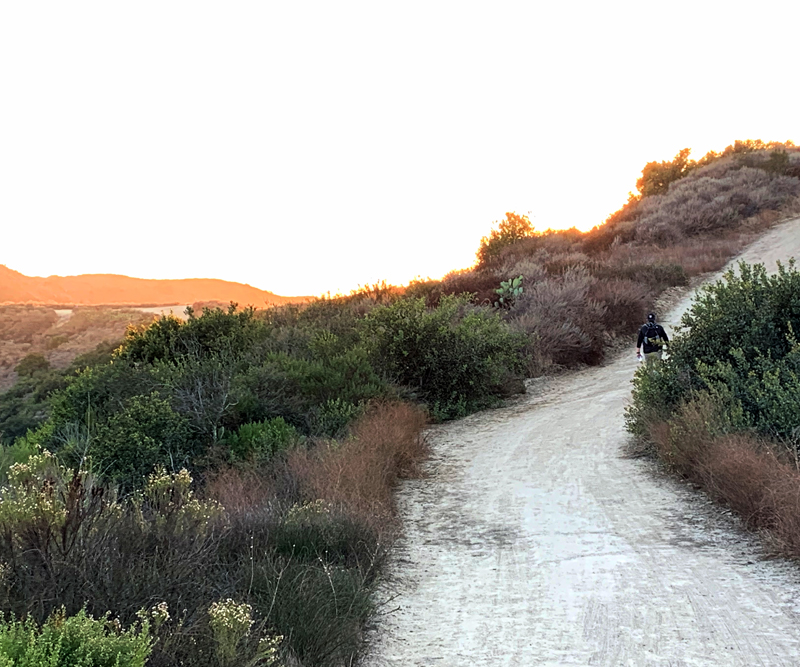 You may mistake the Laguna Beach public school buildings on Park Avenue, en route to the Top of the World hike, for a private club. You may also remember Laguna High from the 2004-06 series "Laguna Beach" starring Kristin Cavallari.
Tips on Laguna Beach
Prepare yourself for pricey lodging. Laguna Beach parking is a challenge. Walk or rideshare when possible. For silence and serenity avoid the Laguna Beach town center at peak periods. If you love the ocean plus an art vibe in a village setting, Laguna Beach is sure to score.
Related Posts
Explore beyond Laguna Beach and go to Side Trips along the Orange County PCH for suggested half-day trips to Huntington Beach, Dana Point, and Balboa Island.
Subscribe
If you like this, hit Subscribe for updates and other travel inspiration. Emails are infrequent, and will not wear out their inbox welcome. Follow TravelToolsTips on social media too. Visit the Blog for other great destinations.