Laguna Beach is a great place to drop your bags when spending time in Orange County, CA. Huntington Beach, Dana Point, and Balboa Island are divergent stops that offer great half-day trips from Laguna Beach, along the Pacific Coast Highway (PCH).
Editor's note: This article has been updated with current information (April 23, 2021).
Huntington Beach
GOOD TO KNOW
Huntington Beach, 15 miles north of Laguna Beach, is known as Surf City USA. The Vans US Open, which is the world's largest surfing competition, is held there. Huntington Beach also hosts Operation Surf, a one-week surfing program for injured active-duty military and veterans. The Kowabunga Van Klan, a local social club for VW owners and surfers, is based in Huntington Beach. VW vans are a thing. Visitors and locals alike love the 10-mile flat pedestrian bike path.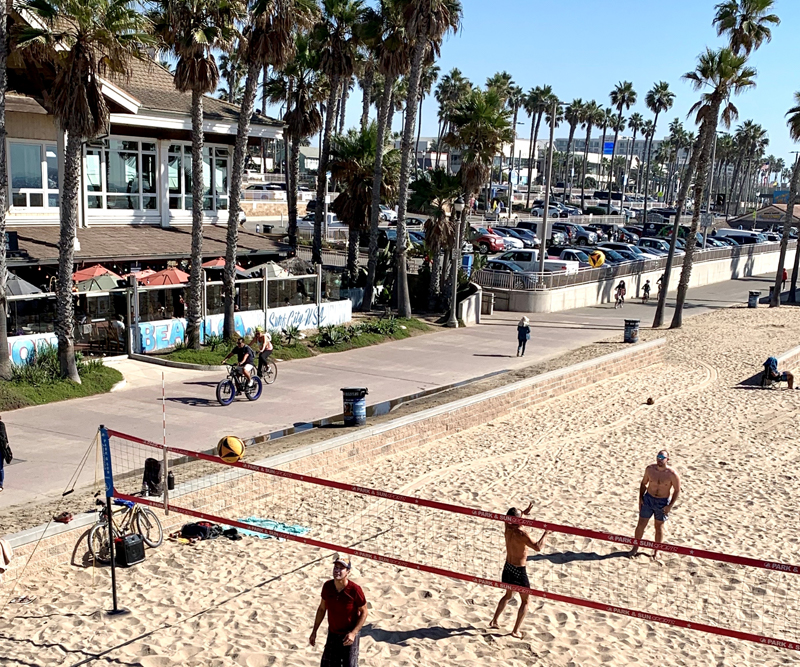 The Hyatt Regency Huntington Beach Resort and Spa is a great option if long days at the beach and/or by the pool is your paradise. The expansive resort sits on 18 acres, with several dining options, gorgeous gardens, and provides beach access via a private bridge.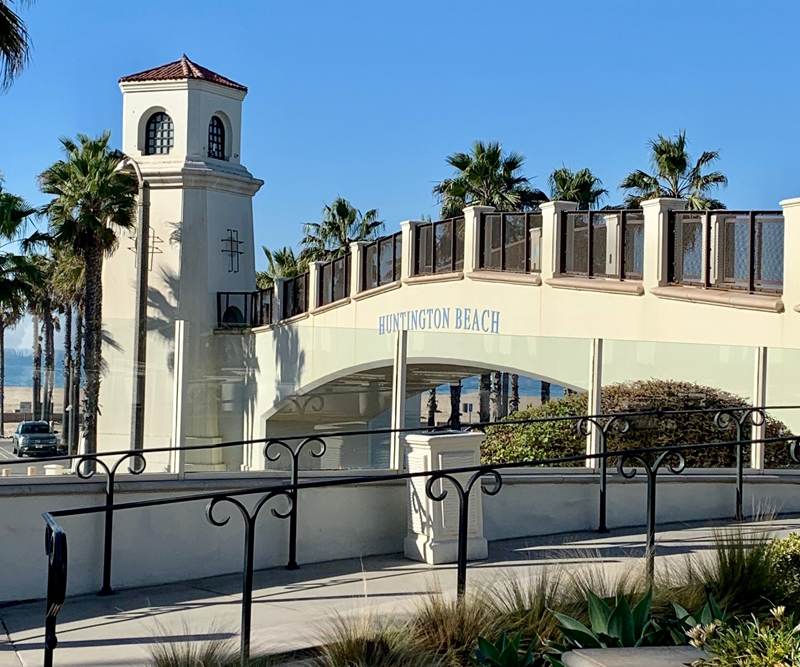 Travel reward credit cards are loaded with superior benefits for frequent travelers. Many folks do not know about the benefits, nor how to use them. For example, points earned from spending on the Chase Sapphire Reserve credit card can be transferred to Hyatt for reward stays. That's not always a good idea. Breaking down options for smart decision-making, using a simple formula, is covered in Strategy Workshops for the Expert Traveler.
HALF-DAY ITINERARY
Here's a great way to get up close and personal with Huntington Beach. Park in the Pacific City lot on the PCH, and rent cruiser bikes 2 blocks away at EV Rideables. Reserve bikes in advance. Pacific City is a new open-air development that offers casual dining, limited retail, and a DryBar salon.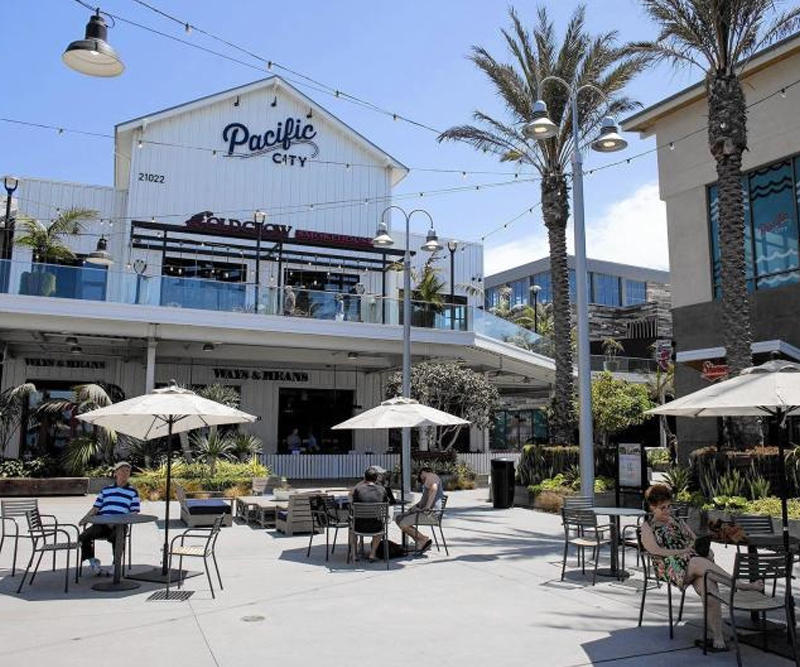 Stop in Sandy's Beach Shack, which is open for breakfast on Saturday and Sunday, and lunch every day . Walk down the 1,850-foot Huntington Pier, and take a front row seat for surfing mania.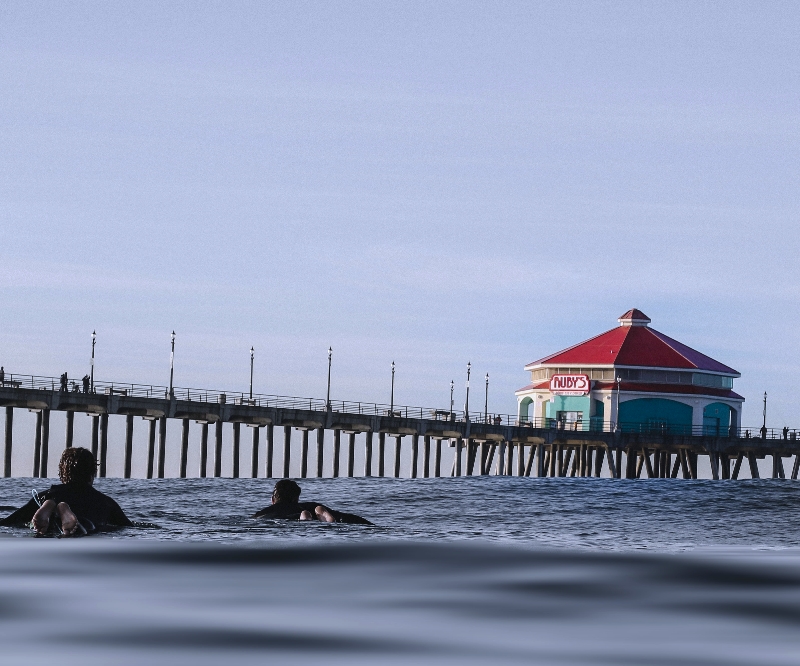 On weekend mornings, families are in full force and the wetsuit changing ruckus in the pier parking lot is worth a glance. Skip Main Street. There's no need to dress up. Fine dining and dress codes are not a thing in Huntington Beach. Take off on your cruiser and enjoy the 10-mile path along the Huntington Beach pedestrian bike path.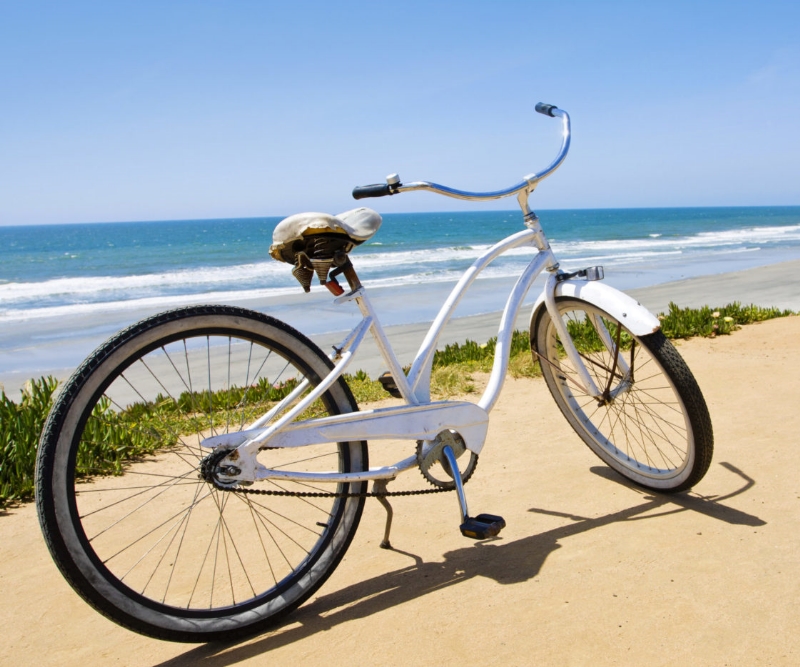 Serious surfers prefer to start at sunrise when the water is most calm. A surfer friend texted this Sunday sunrise just before catching a wave. Visitors are unlikely to catch this. Here you go.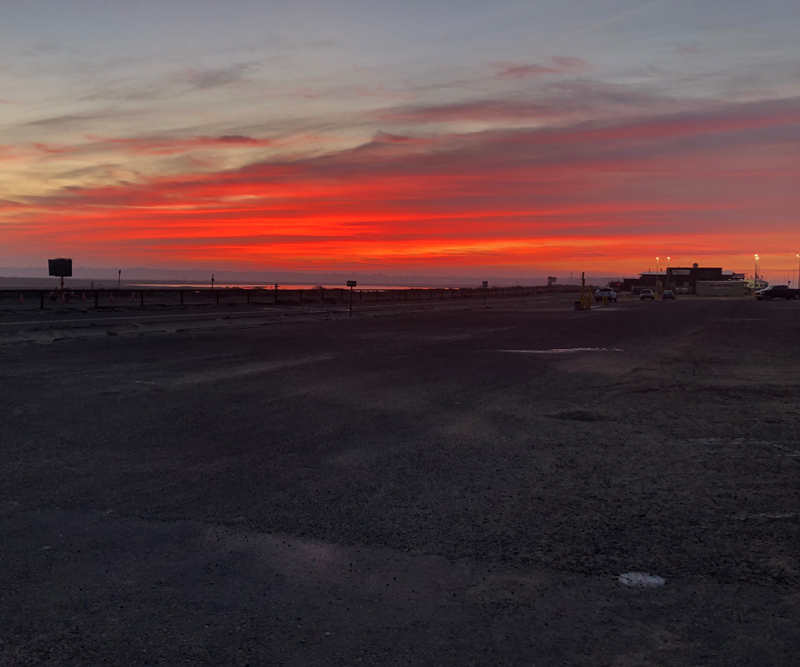 Dana Point
GOOD TO KNOW
Dana Point, 8 miles south of Laguna Beach, occupies 7 square miles, and is a family friendly, relaxed, very polished town, anchored around a gorgeous harbor. Folks pick up the Catalina Express there for the 1.5-hour trip to Catalina Island for an overnight or more.
HALF-DAY ITINERARY
Park in the public parking lot at the Dana Point Harbor. Take a 2.5-hour morning dolphin and whale watching tour with Captain Dave's Safari. Grab lunch at the Harbor Grill. Next, head across the street to Heritage Park. The park has multiple levels. Keep going to the top. Throw down a blanket, relax, and take in the views. A lightweight tablecloth substitutes for a blanket, and is good to pack for warm weather trips. Bullseye Packing is a 60-minute workshop for the Expert Traveler, that includes packing tips, and secrets for carry-on only travel.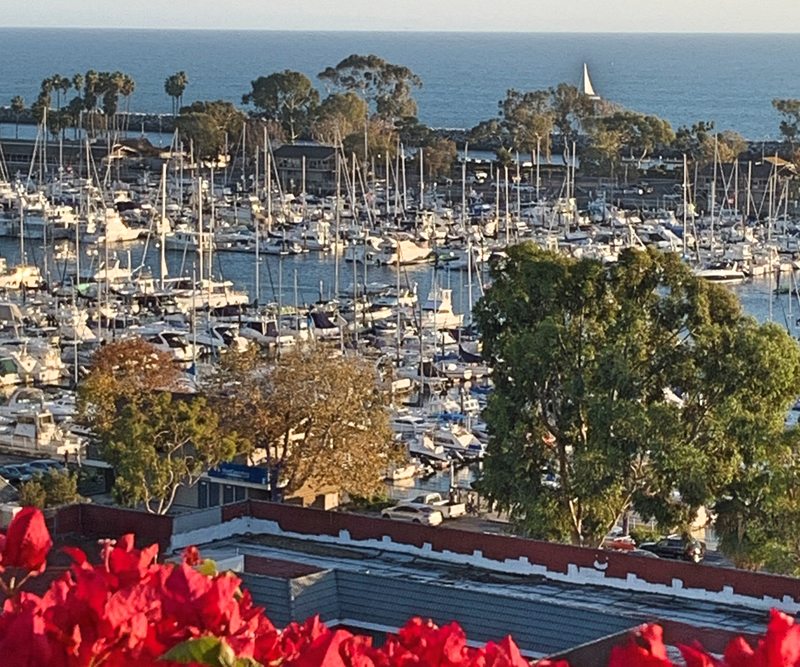 If kids are in tow, carve out time for the Ocean Institute. Check its calendar of events before you travel. Some require advance registration.

Balboa Island
GOOD TO KNOW
Newport Beach occupies 53 square miles. It is one the most affluent cities in the USA, and the luxe life emanates everywhere. This is the go-to place for upscale shopping, fine dining, and showing off your assets. Newport also includes Balboa Island, 8 miles north of Laguna Beach, which is an old-fashioned beach town, minus the flash, with 1950s charm.
HALF-DAY ITINERARY
Head to the Balboa Fun Zone and park in the lot at Balboa Blvd and Palm Street. Arrive early to secure parking. Enjoy a ride or two if kids are along. Steps away, take the Balboa Island Ferry for the 10-minute ride to Balboa Island. The ferry holds 2 cars max, plus it carries bikers, and pedestrians.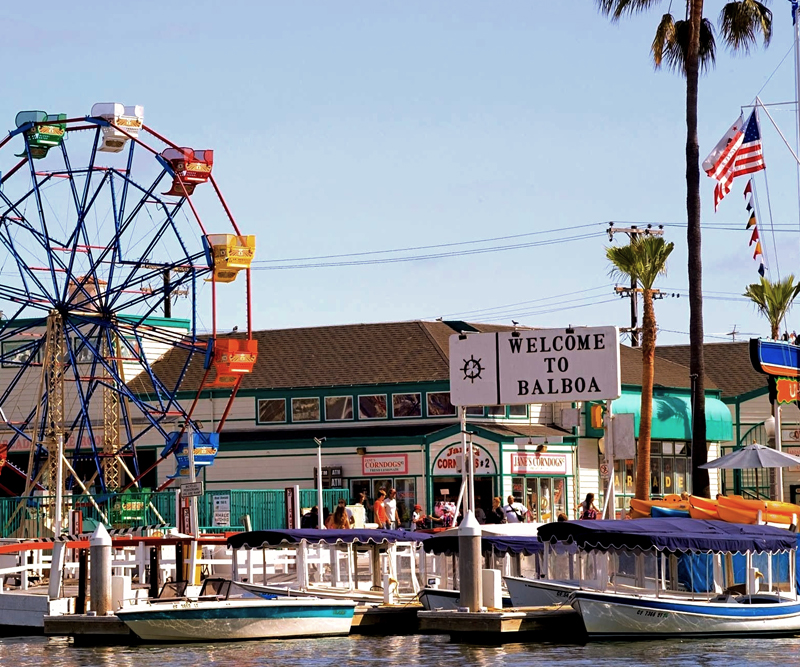 Once on the island head to Marine Avenue, .6 miles away. That is the Main Street equivalent filled with shops, galleries, and dining options that are more of the no frills type. Enjoy the homes and the water along the way.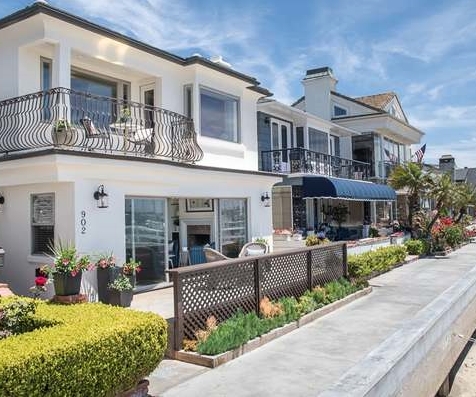 Stop in the Balboa Island Museum to discover Balboa Island's cool history. Lots originally sold for $50 each.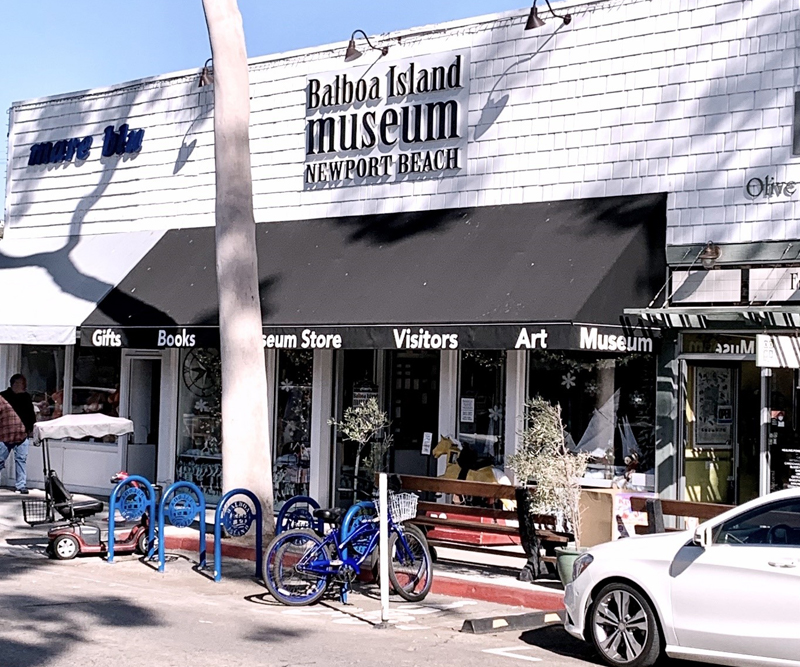 Lunch at Wilma's Patio, which is authentic to the core. This too is a no-frills place and food is fantastic. Split the peach pie a la mode. Balboa is also famous for the frozen bananas from Sugar n Spice. Choose pie, banana, or both.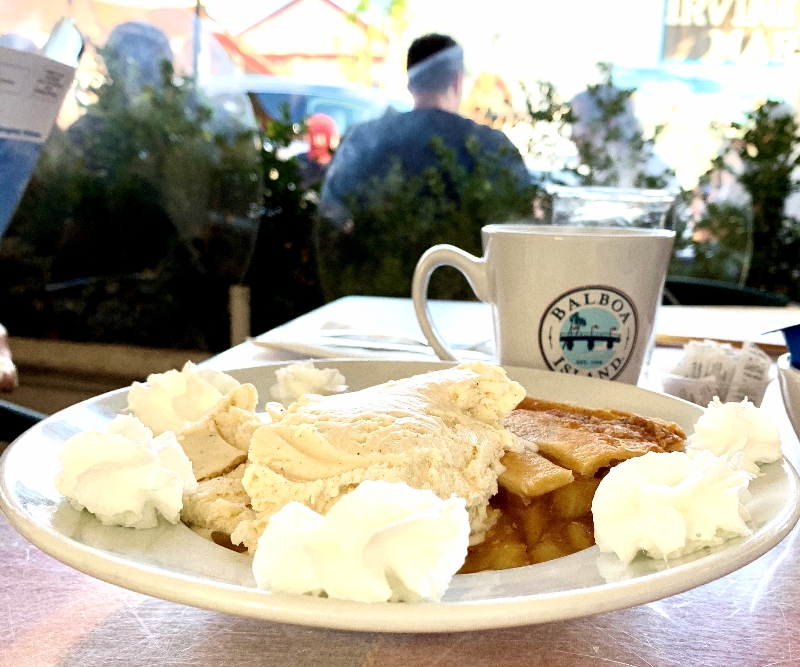 Related Posts
Go to Laguna Beach, CA for a Great Escape for tips on Laguna Beach, a preferred overnight spot and anchor for half-day trips to Huntington Beach, Dana Point, and Balboa Island. Airline travel, car rentals, and weather data are found there too.
Amazon Prime Packing System Prevents Travel Nightmares offers a start to finish guide for carry-on packing. Essential travel supplies are covered for all travelers, including those who check luggage.
Strategy Workshops for the Expert Traveler
Travel is complex. Strategy Workshops are guaranteed to ramp up the travel experience. Move to Expert Traveler status with one or more 50 minute sessions. Workshops are curated based on needs and goals. They are offered live in Austin, Tx, and by Zoom for all locations. Participants range from students, preparing for a summer abroad, to office staff, responsible for travel arrangements. Group size ranges from 1-300. Return is guaranteed for those who book on their own or through a professional. Let's chat and get you, your group, or office staff on the road to Expert Travel. The payoff is great. Email TravelToolsTips@gmail.com.
Susbcribe
If you like this, hit Subscribe for updates and other travel inspiration. Emails are infrequent, and will not wear out their inbox welcome. Follow TravelToolsTips on social media too. Visit the Blog for other great intel.